Maximize your ad performance with minimum efforts
Boost your ad performance with AdYogi's freemium tool. Gain actionable insights. Compare KPIs across industry benchmarks with AdYogi's comprehensive reporting. Sign up for free and get started today!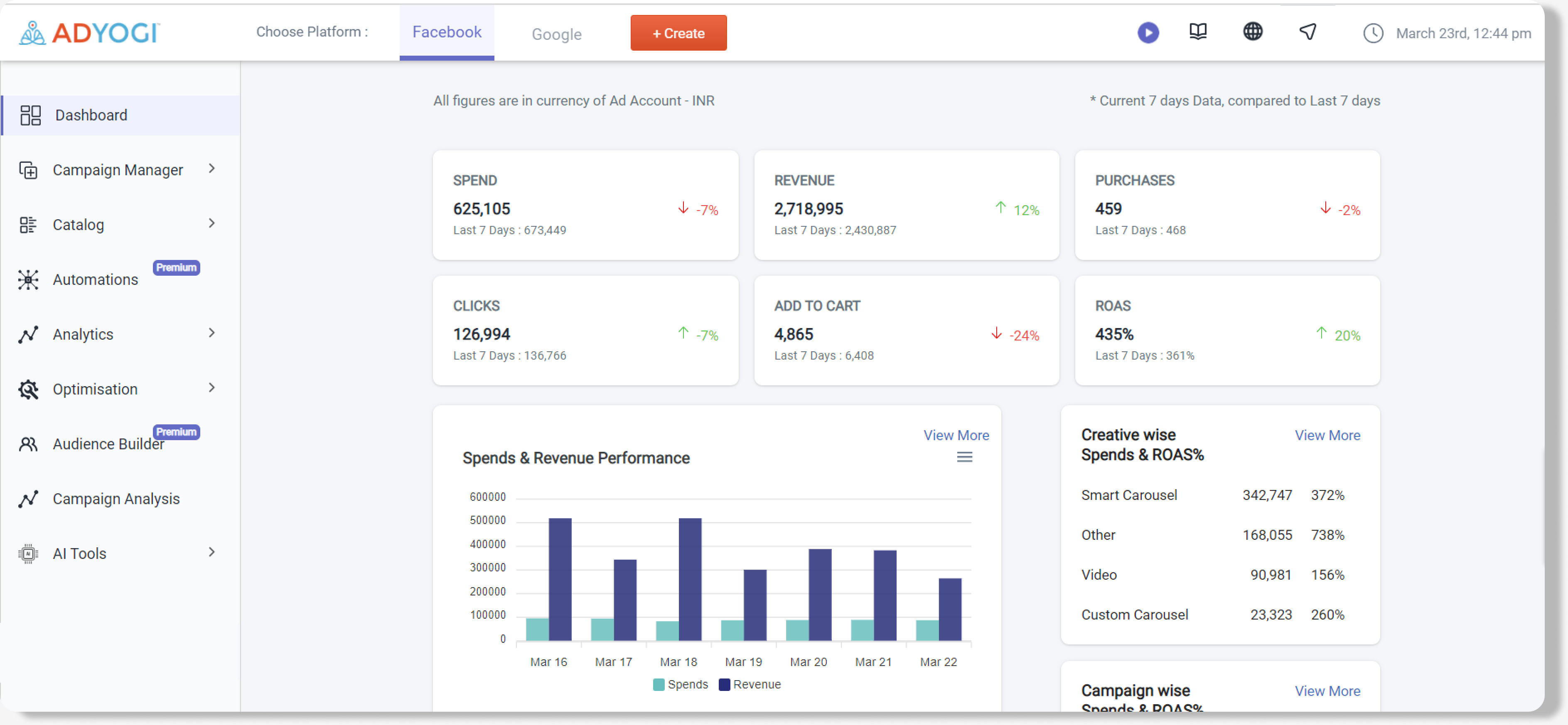 Take your Meta Ads to the next level
AdYogi is a Marketing Automation Software, developed with a vision to help e-commerce businesses large or small, acquire customers online and thereby increase revenue in the most efficient manner. Our freemium tool allows you to access some key analytical tools to scale your Meta Ads. You can track important metrics, conduct benchmark analysis, generate AI-powered ad copy and so much more with AdYogi.
Here's all the good stuff
What we offer
Consolidated performance reports
Analyze overall marketing performance on a daily, weekly, or monthly basis. You can also segment your performance on the basis of different stages of the marketing funnel- Top, Middle, and Bottom.
See the performance of all your campaigns that are intelligently grouped into Adyogi's campaign structure.
Take a deeper dive and analyze your data at a Campaign, Ad set, or Ad level, so you can optimize for better performance.
Craft compelling ad copies using the power of AI by simply answering 4 questions related to your brand and the products you sell on your website. Generate ad copy that sells.
Conduct a comprehensive analysis of important metrics compared with the benchmark of your industry and take corrective actions when required.
Get access to a Daily Performance Snapshot delivered on WhatsApp. Track critical metrics on a daily basis from the comfort of your mobile.