Leverage was provided to Instagram to generate ROAS
Eyewearlabs engaged its audience highly using Instagram as its platform for sales. And used Adyogi's catalog sales campaign which allowed them to target specific audience and products based on their requirements. Eyewearlabs wanted to promote their sunglasses range and targeted only men. These ads were optimized throughout Instagram. Instagram helped in increasing overall ROAS thereby targeting the right set of audience with appropriate content.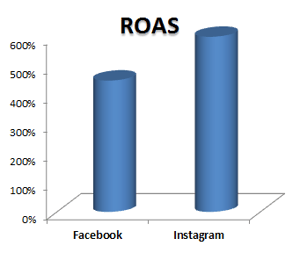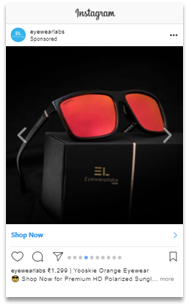 Rich creative assets helped in reducing the CPM rates.
Rich creatives are the key to success for any e-commerce business. Creative help drives in the relevant audience. Eyewearlabs with the help of AdYogi created slideshow and carousel ads which were frequently updated. And highlighted different variants of their products. For eg: Guztang Gun, Tony Stark, Blu Block, Hawk Black, etc. These were some key product features that helped in increasing the traffic thereby reducing CPM rates.

Cost control automation helped in maintain optimal Cost per sale (CPS).
Cost control automation helps to bid for the ads in order to maintain the cost per acquisition or sale. AdYogi's cost caps strategy initiated lesser cost per sale which led to constant increase in ROAS as well. Cost caps helps maximize conversion volume while controlling cost and efficiently increase sales. The cost caps were allotted based on previous performances to reach the optimal CPS while increasing the overall purchase and ROAS. Implying Cost caps to Eyewearlabs ads drastically controlled their Cost per sales (CPS) rates.