Categorizing the products based on target groups and complimenting features
Adyogi's Smart Ad Feature helped in creating automated ads without the need for human intervention. This feature enabled creating automated ads based on product pricing where we were able to create different ads based on the price bracket of products. It also played an instrumental role in increasing sales when combined with city-specific campaigns.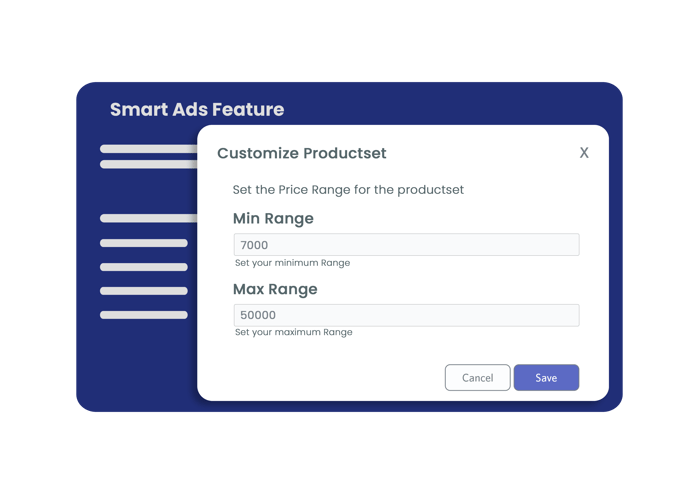 Every city had a different preference. In certain cities, people were opting for products like ventilation fans, while others ordered built-in dishwashers and ovens. Through the Smart Ad Feature, these cities were targeted with specific ads. KAFF was able to provide customers exactly what they wanted, instead of showing them ads of products they had no interest in. After a short while, KAFF received an increase in orders.
Kitchen accessories are not cheap. Additionally, when a brand does not compromise on quality, the costs can quickly increase. To convince customers to buy high-value products, KAFF needed to reach them at least 5 to 6 times through ads on different channels. The best way to do so was through an extensive retargeting campaign. AdYogi's dynamic retargeting feature allowed KAFF to connect with potential customers on numerous other platforms. This had two effects.
Firstly, the website traffic saw a considerable increase, helping with brand awareness. Secondly, more visitors browsed through different products. KAFF witnessed an increase in sales across all product ranges, especially high-value ones. It showed that the campaign had the desired impacts, i.e. it motivated customers into purchasing products.
Promotions during festivities and discount coupons for loyal customers further helped increase sales. Promotional activity during festivals and discount coupons also increased brand awareness. There was organic growth in searches for KAFF on platforms like Google and Facebook.