Priced all the products on the website in USD
All products on Trendia are offered in USD, which helped execute market campaigns across different countries without any hurdles. Instead of focusing on specific countries, Adyogi responded by increasing the target market across countries. The purpose of this was to increase the target market's size and improve the conversion rate. We focused specifically on areas with a high number of Indian expatriates.

Used combinations of AdYogi's features to reduce efforts and increase efficiency
Two Adyogi features played an instrumental role in streamlining the ads and ensuring they ran without a hitch – Smart Ads Creation and Auto AdText Updation. They allowed for the auto-updating of the ads without any human intervention.
Smart ads are the catalog linked ads that enabled Trendia in refreshing its products on the ads automatically. They used a combination of website categories and AdYogi's curated catalog optimized categories. This ensured new products on ads at frequent intervals effortlessly.
The auto-ad text rotation feature updates the ad text of the ads on equal intervals. This way, the ad is refreshed without affecting the learning phase of Facebook.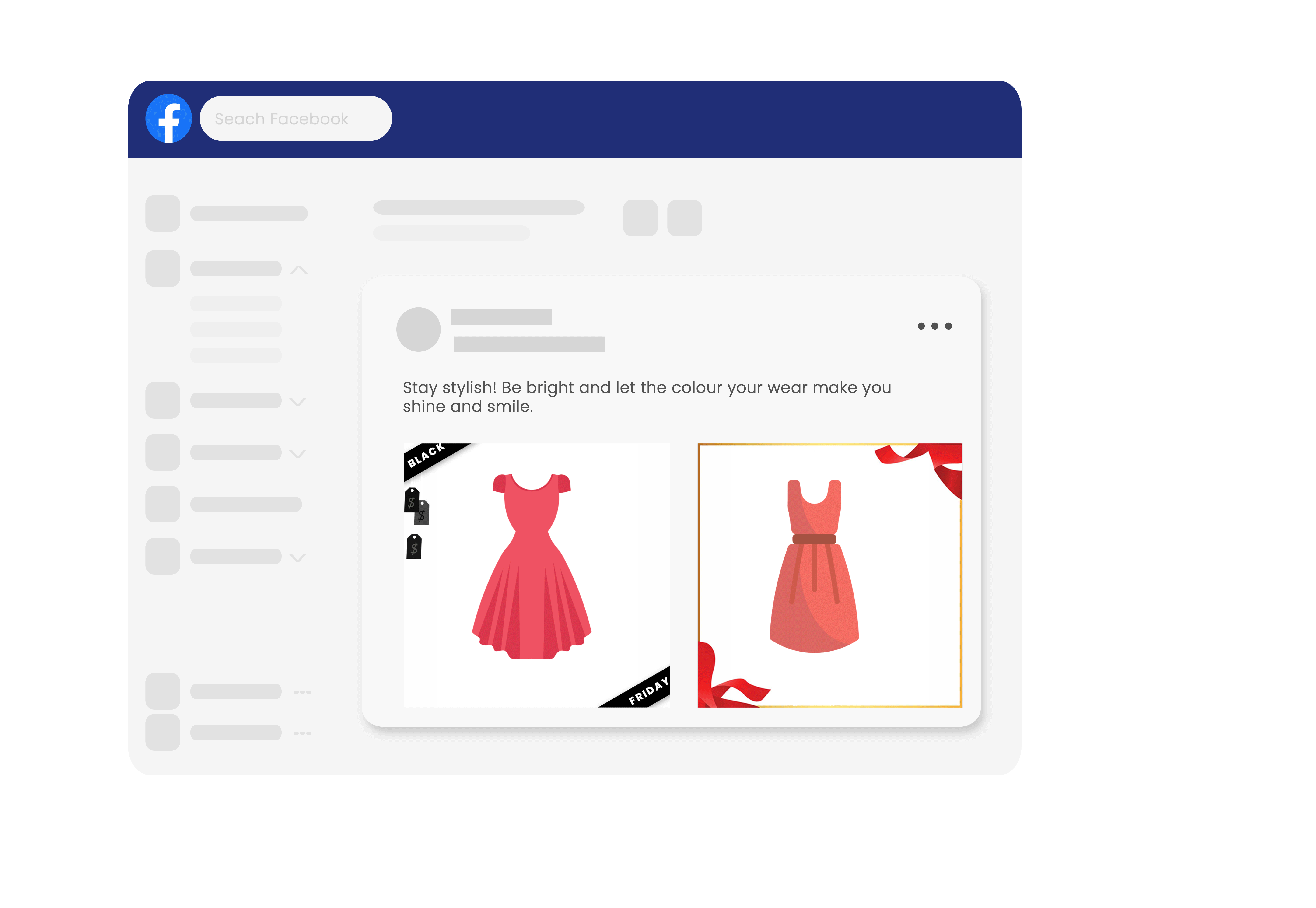 Instead of running customized ads, the Smart Ads Creation turned to Catalog Linked Ads. Such a strategy is associated with better retargeting and prospecting. It also helps save time as the information can be added and managed in bulk. For instance, there is no need to upload pictures, resize them, or remove out of stock products from ads. Adyogi's Smart Ads Creation Feature does all this automatically. Running customized ads for individual products wouldn't be beneficial as they would not generate the same consumer interest compared to catalog ads.
Free shipping on minimum order value
There was another change in strategy. Instead of charging a flat shipping fee, Trendia started offering free shipping on all orders above $49. Attracted by this offer, customers started placing orders upwards of $49. Lastly, category-linked ads campaigns helped increase the brand's visibility and reduce the website's bounce rate. Customers spent more time browsing through the different products in each category. Combined with the free shipping offer on orders above $49 and retargeting, Trendia saw an increase in sales.