1.5x
better ROAS with Smart Ads v/s Normal Ads
10%
Ad budget saved on non-performing products
$10K
monthly savings on marketing operations
9000
man hours optimized annually
A scalable Product Performance Management platform for businesses of all sizes
Seamlessly integrate with any eCommerce store, any time, any where.
Who is it for?
A one-stop Product Performance solution for brands, sellers, and agencies.
Seamlessly integrate with your store, anytime, anywhere.
All Modules
Automation at core to maximize Ops efficiency and Ad ROI
Catalog
Analytics
Targeting
Creatives
Automation
ROAS enabled catalog
AI-powered catalog optimization
Smart Products Exclusion
Dynamic Catalog Overlays
Seamless Catalog Adjustments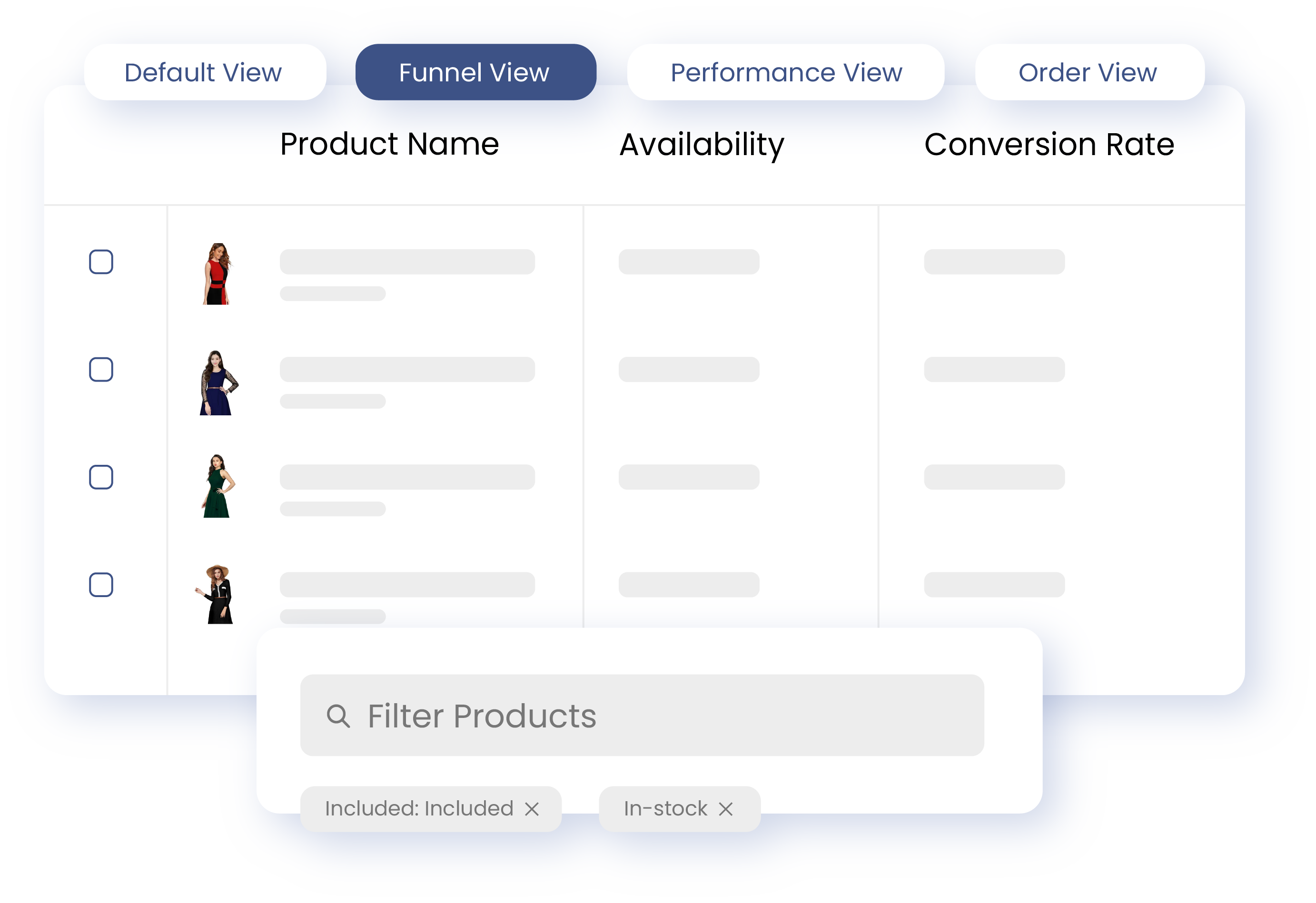 Uncover top-sellers, highly viewed items, and valuable products to create a targeted ads strategy. Say goodbye to generic advertising – achieve remarkable ROAS by promoting the right products to the right audience.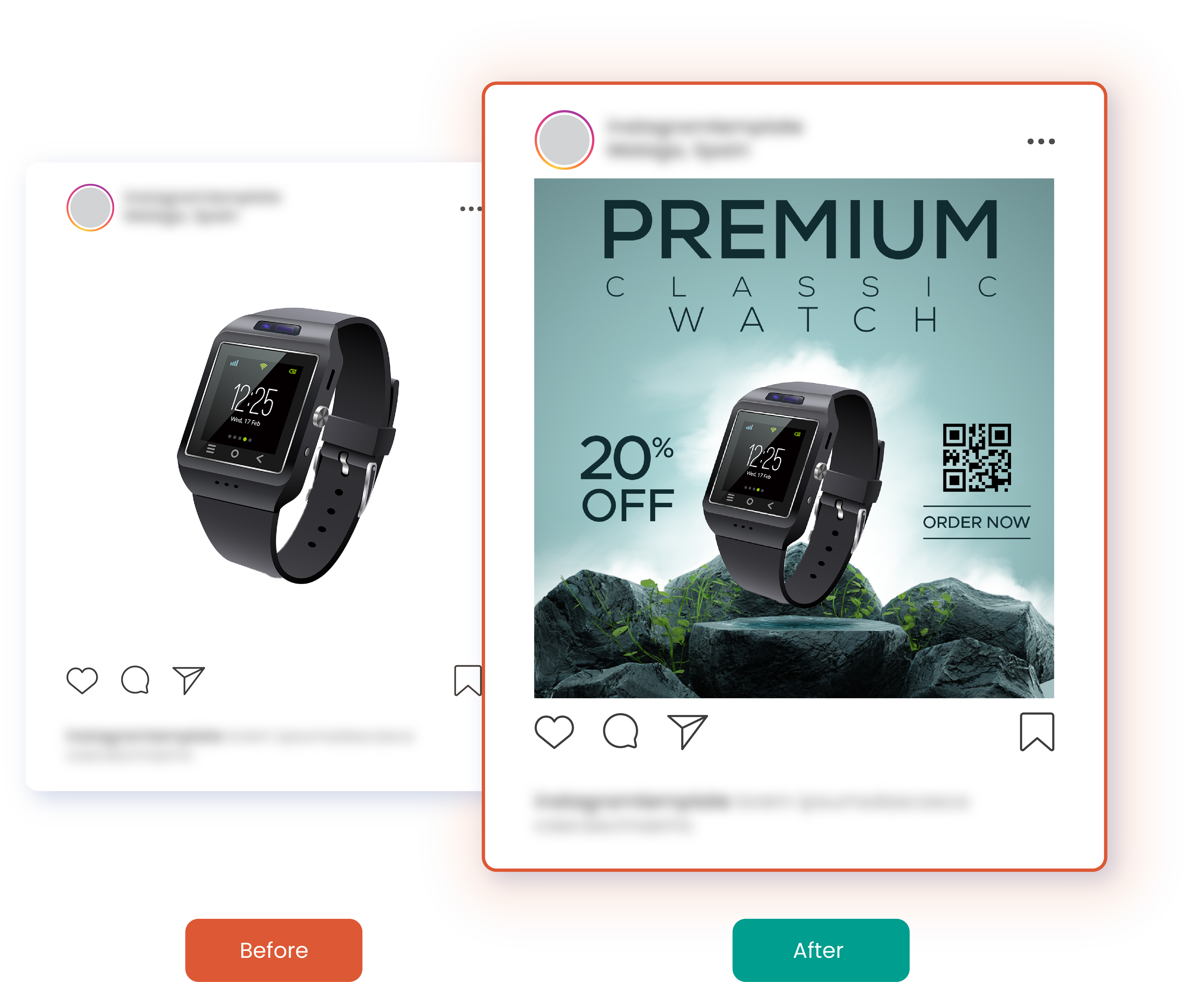 Leverage Generative AI to effortlessly resize product images, optimizing them for Google and Meta feeds thereby driving improved CTR%. Enhance image appeal by applying custom templates across your entire catalog at scale.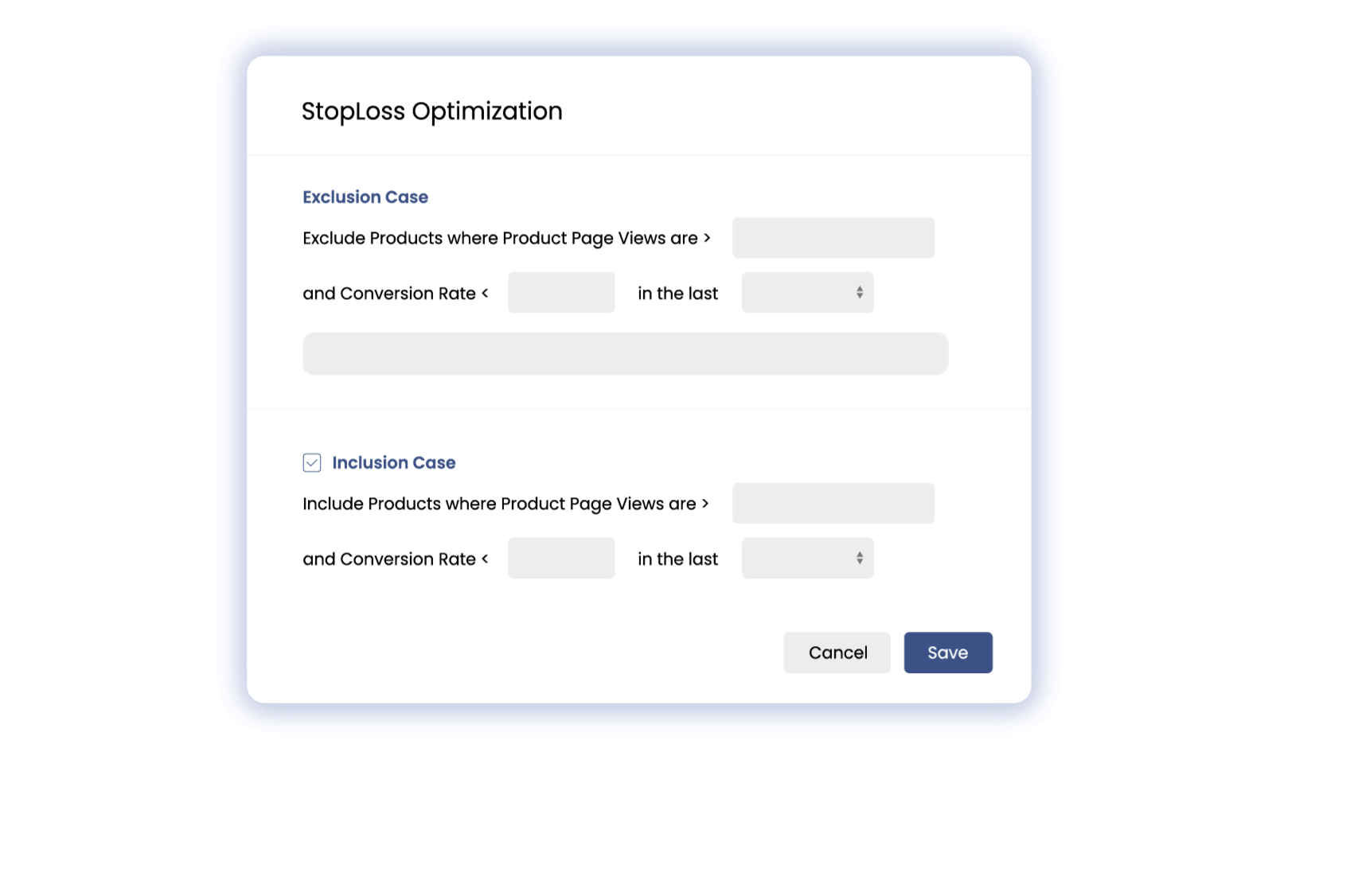 Experience the power of intelligent product exclusion as we automatically eliminate broken sizes, filter out low-value items to boost AOV, and maintain catalog hygiene by removing products with invalid images and URLs.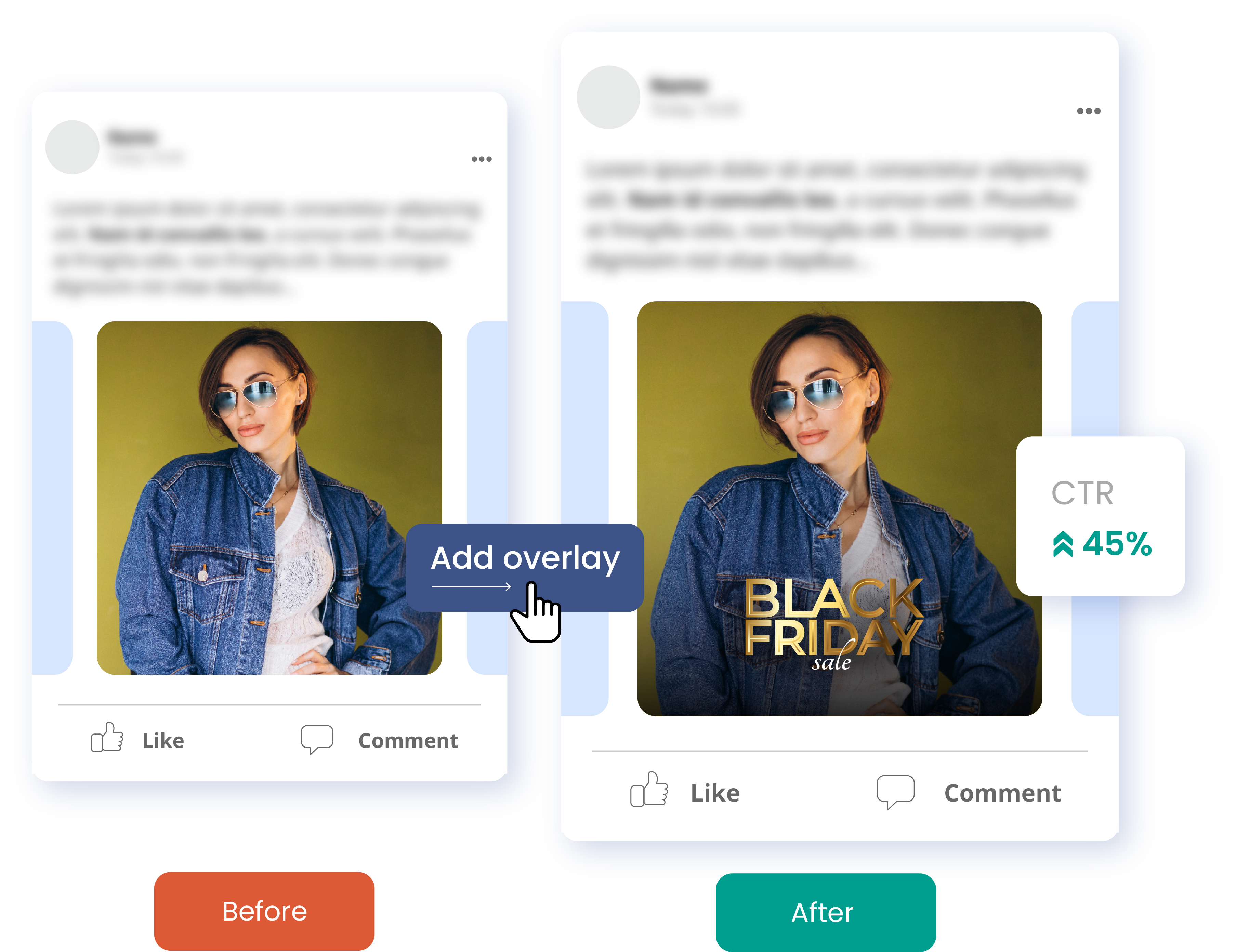 Elevate your catalogue images with dynamic overlays. Seamlessly deploy overlays across Meta and Google feeds. Curate catalog-linked ads that sell and speak for themselves using the power of overlays.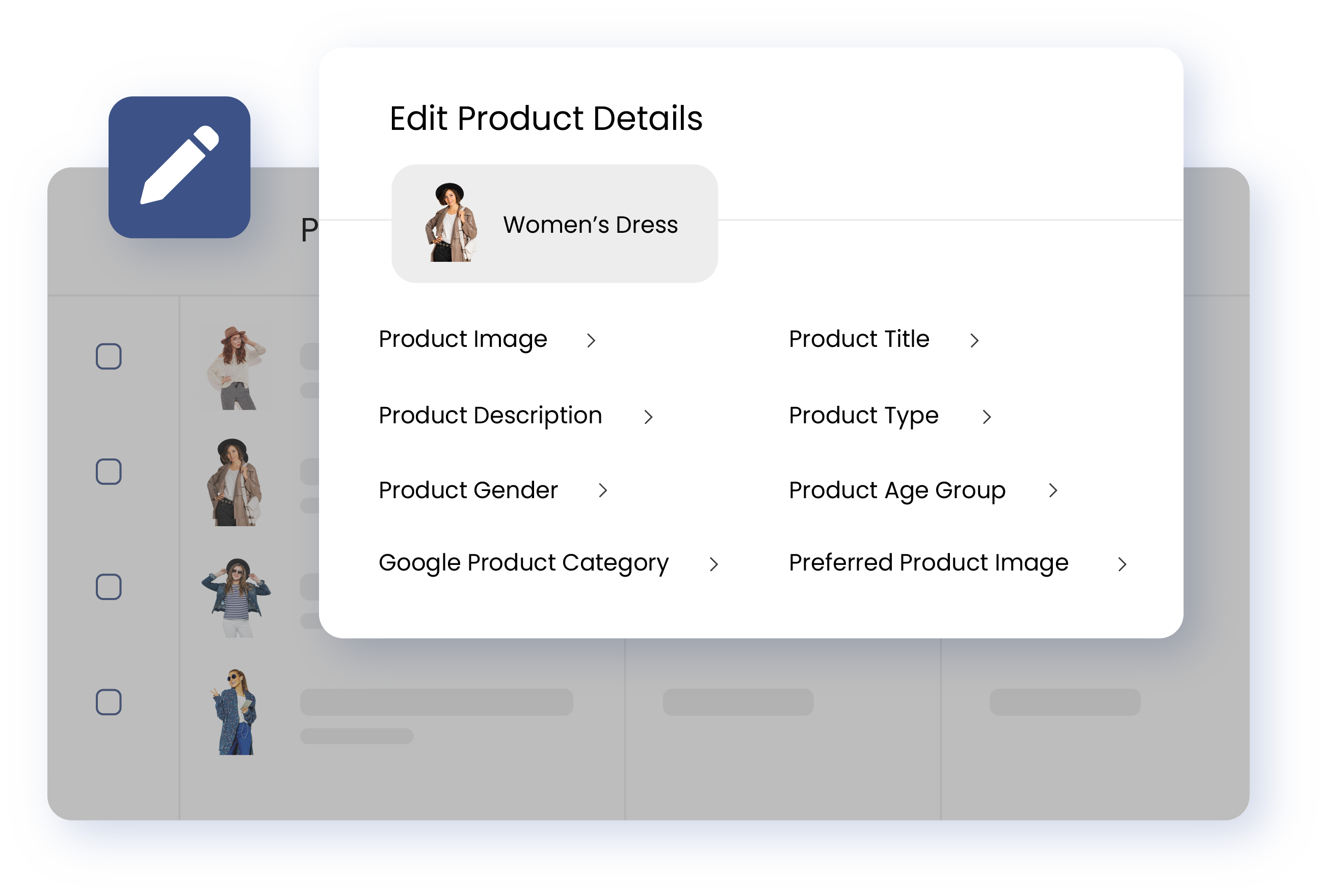 Say goodbye to the hassle of manual website adjustments when modifying product information. Edit and refine product details and attributes in bulk, all without a single tweak to your website.
Industry Benchmarks Analysis
Demographics and Keywords Analysis
Data-driven Catalog Analysis
LTV and Retention Analysis
Inventory and Discount Analysis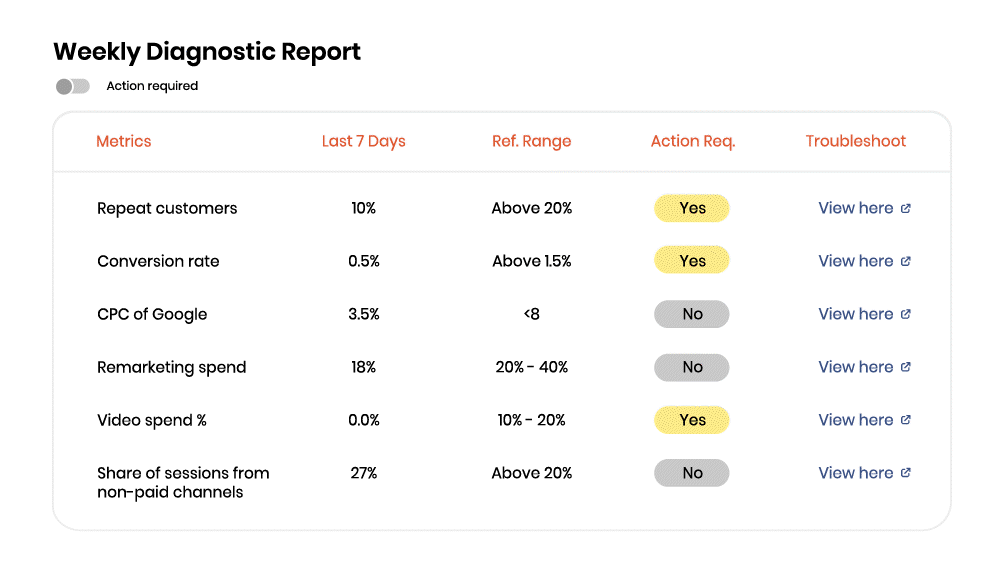 Adyogi's Benchmarking Report allows you to seamlessly evaluate your ad account's health, effortlessly spot areas for growth, and align your performance with the industry benchmarks for key metrics such as CTR, CPM, ROAS, Repeat Customer Rate etc.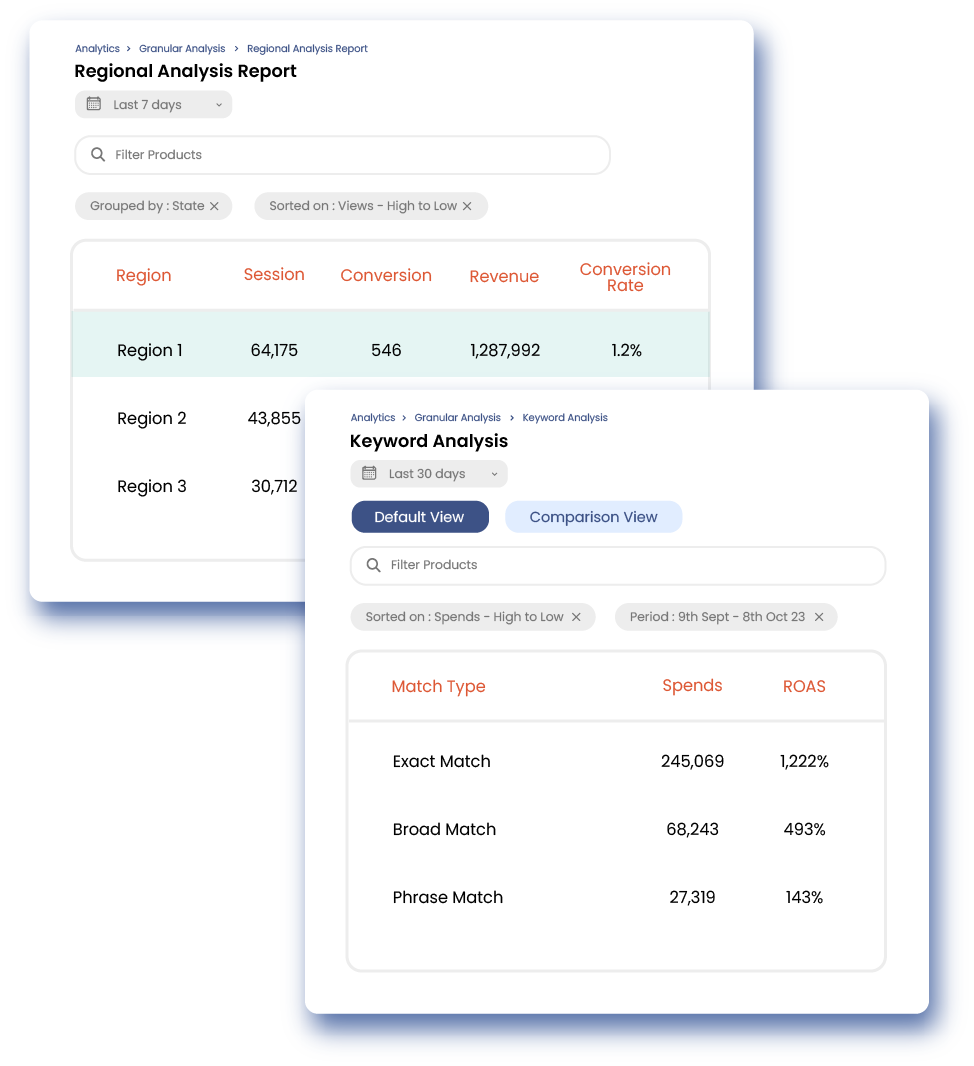 Utilize the Regional Analysis section to pinpoint high-performing areas and reallocate ad budgets effectively. Enhance search campaigns with thorough Keyword Analysis, leveraging strategic negative keywords for precise targeting and cost savings.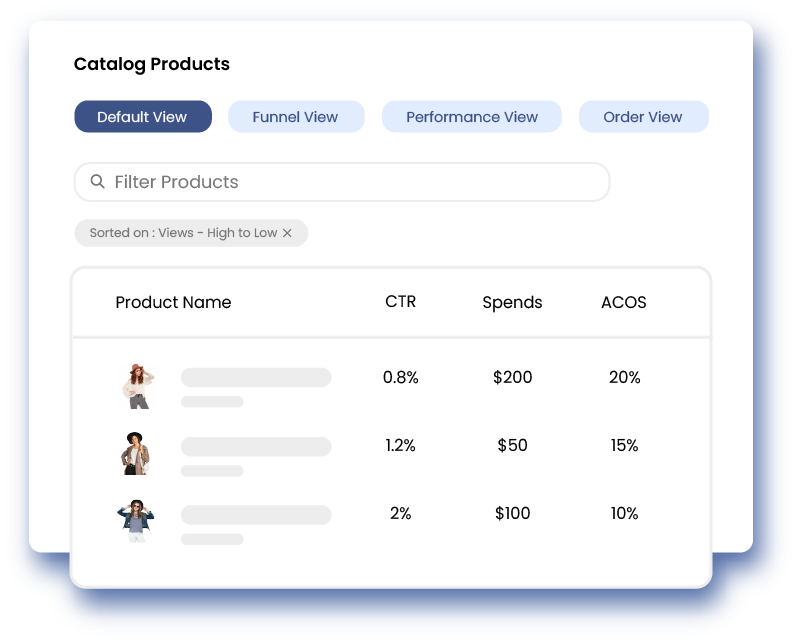 Identify top-sellers, crowd favorites, and underperforming SKUs. With Adyogi's Catalog Analysis features you're equipped to curate a product strategy that thrives on data-backed decisions, resulting in stronger profitability and e-commerce growth.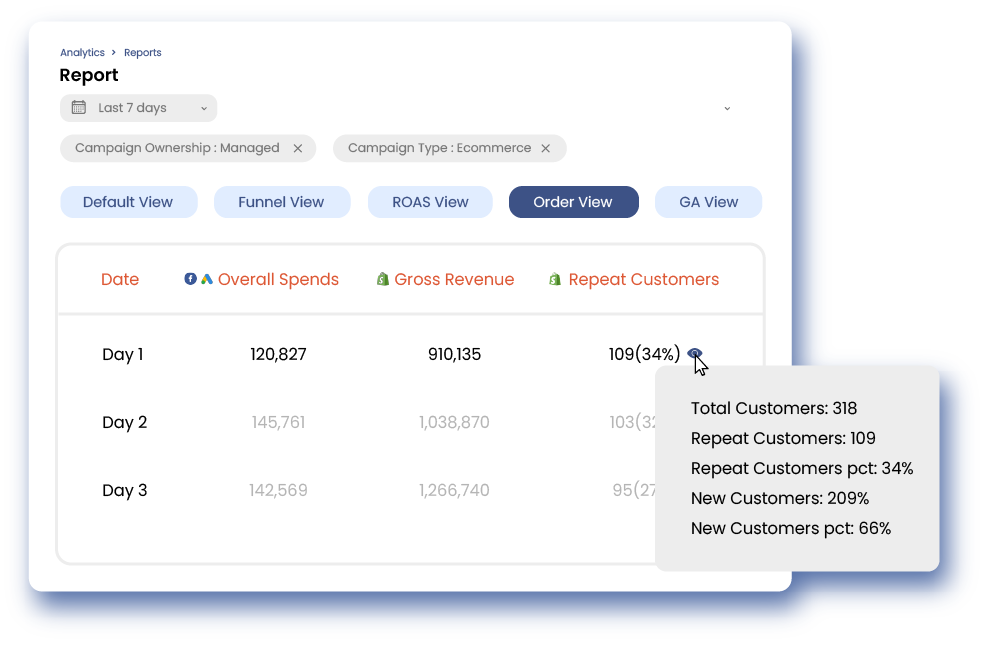 Adyogi's Repeat Purchasers Analyis assesses the LTV of customers from ad-driven website visits thereby offering insights into the effectiveness of your retention marketing efforts and also enabling better budget allocation across various channels.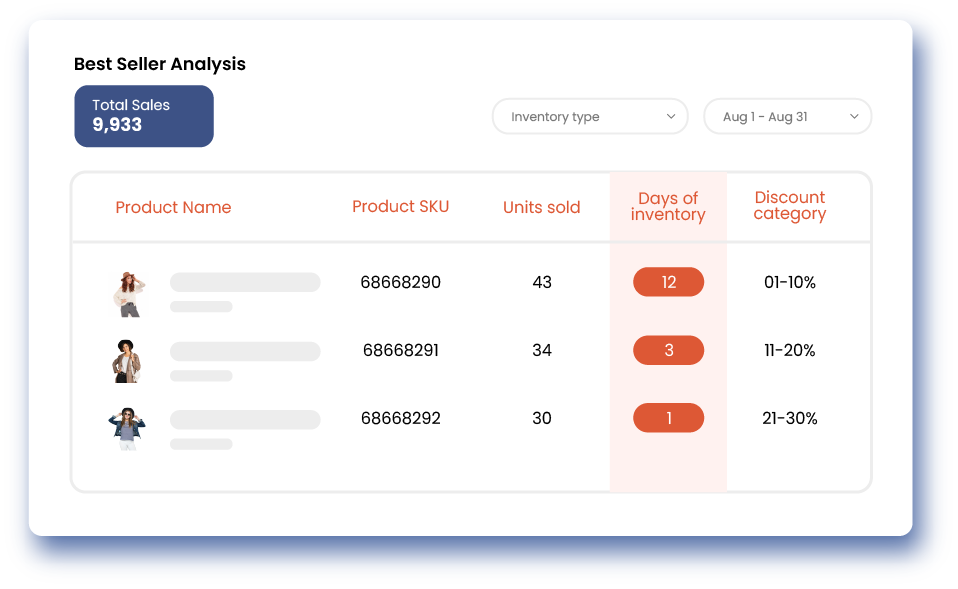 Identify best-sellers at risk of stockouts and proactively manage your supply. Gauge stock availability against ad performance. Assess the revenue impact of discounted and non-discounted products to fine-tune your ads, all using Adyogi's smart inventory insights.
Pre-built audiences:
eRFM-based audiences:
Category-based audiences: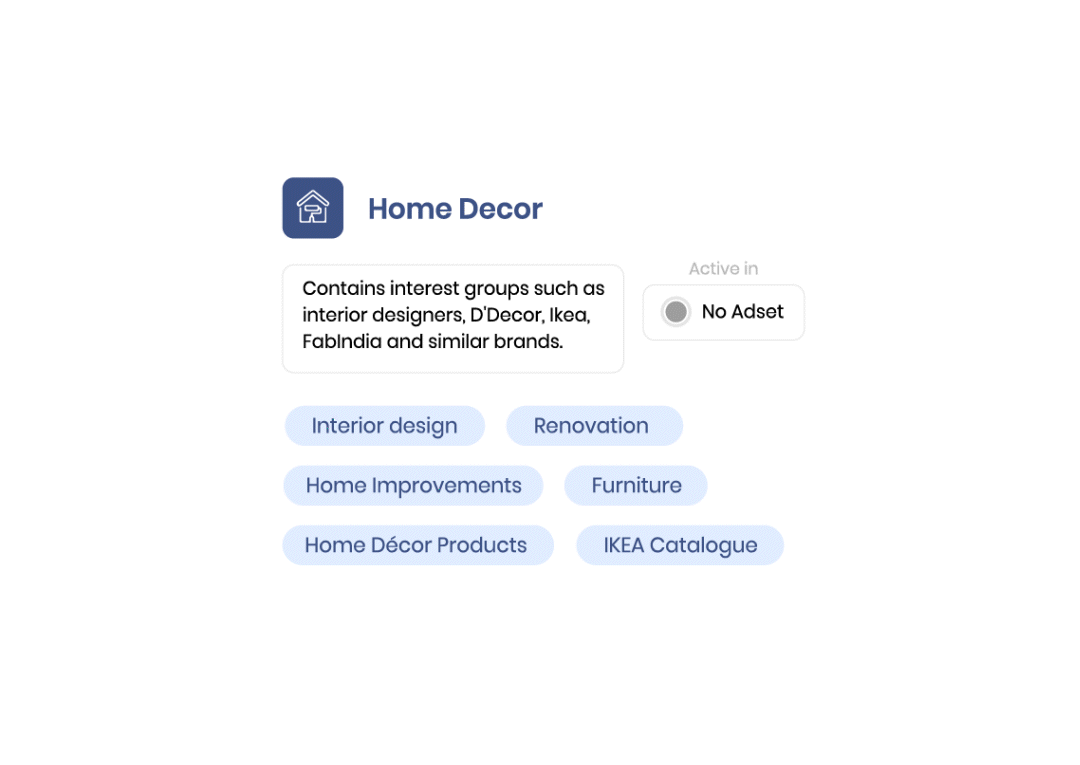 Why bother crafting interest-based adsets when Adyogi has the perfect solution? Explore a diverse array of 100+ pre-built audiences, tailor-made for various D2C brands.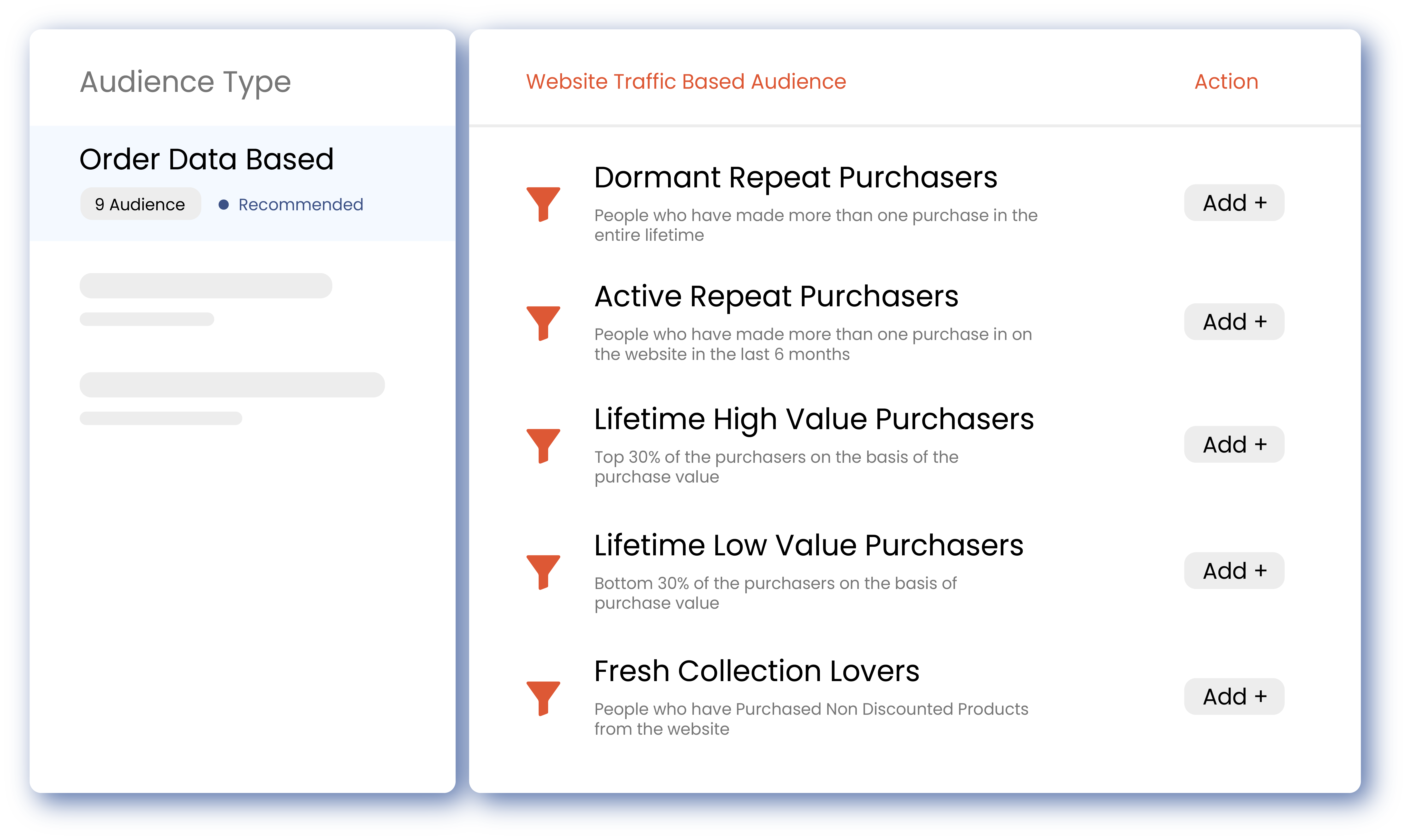 Leverage RFM Audiences for tailored campaigns. Create Lookalike adsets for Meta campaigns thereby targeting engaged users based on their previous buying behavior.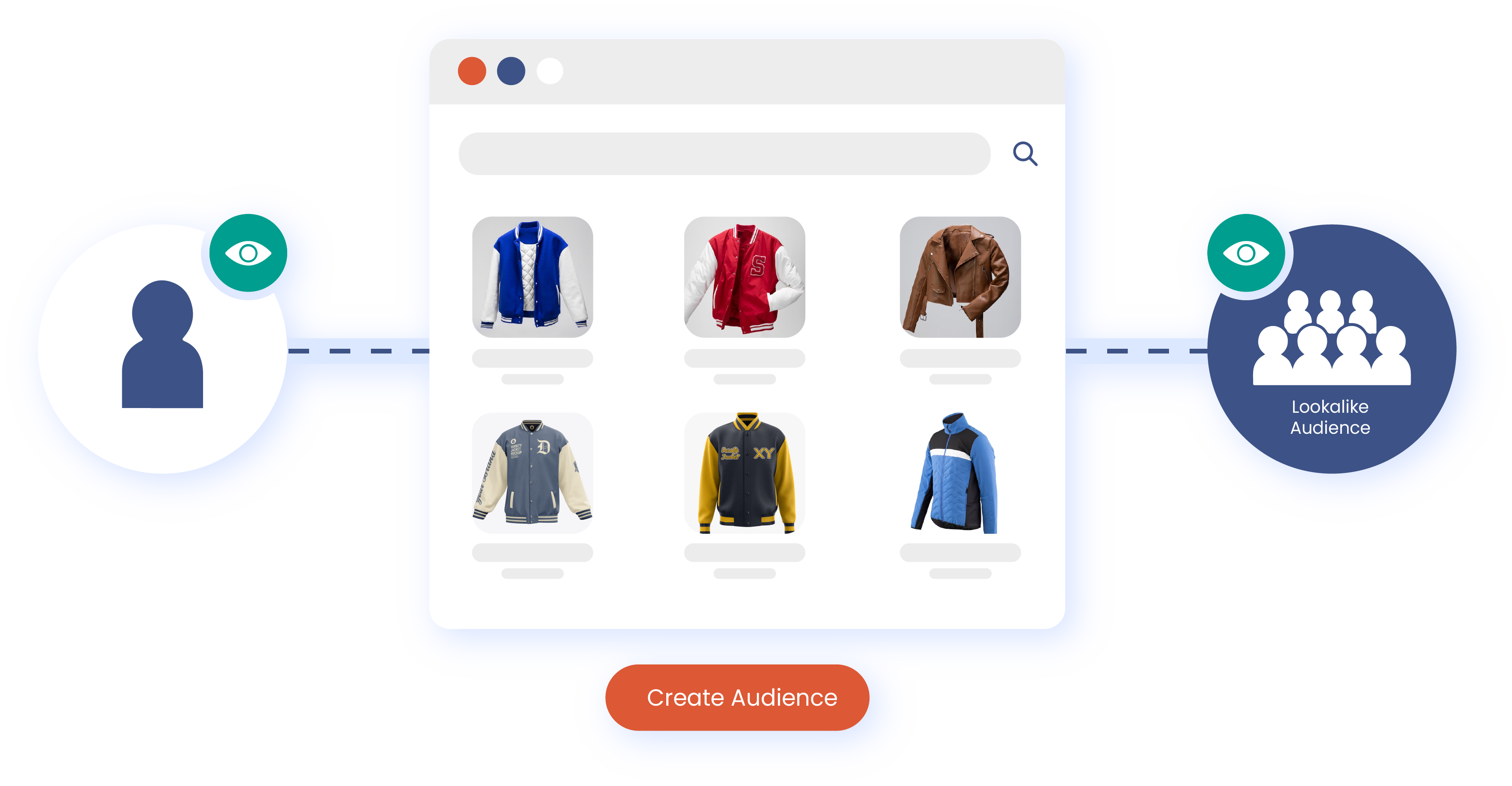 Use category-based audiences pre-built on Adyogi. Reach specialized segments interested in specific product categories on your website for niche and precise ad targeting.
Smart Catalog-Linked Ads
Creative Overlays
Automated Ad optimization
Cross Platform Ad Population
AI-powered Ad copies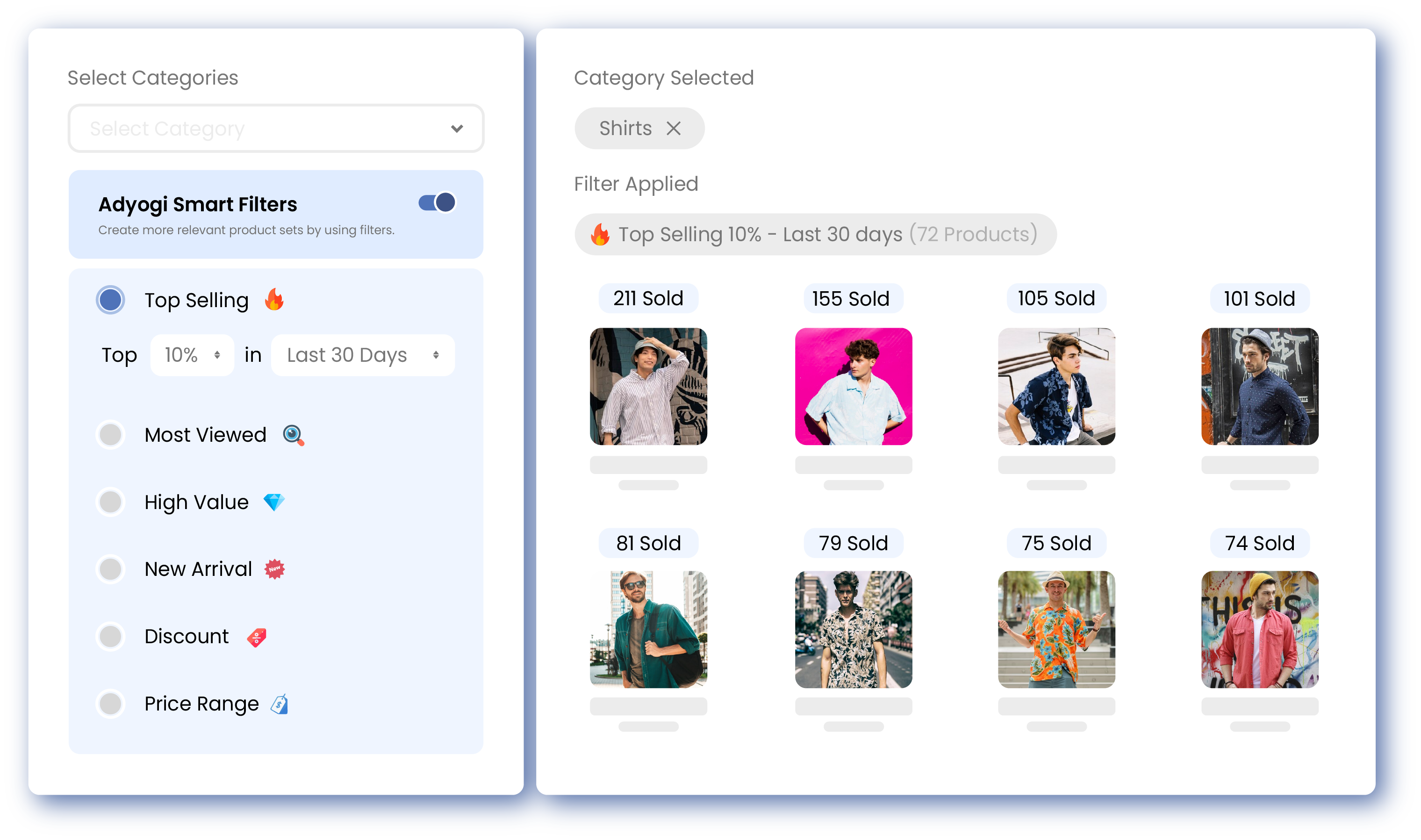 Effortlessly create high-performing catalog-linked ads that showcase your Top-selling, Most-viewed, and High-value products, yielding 1.5X better results than traditional ads.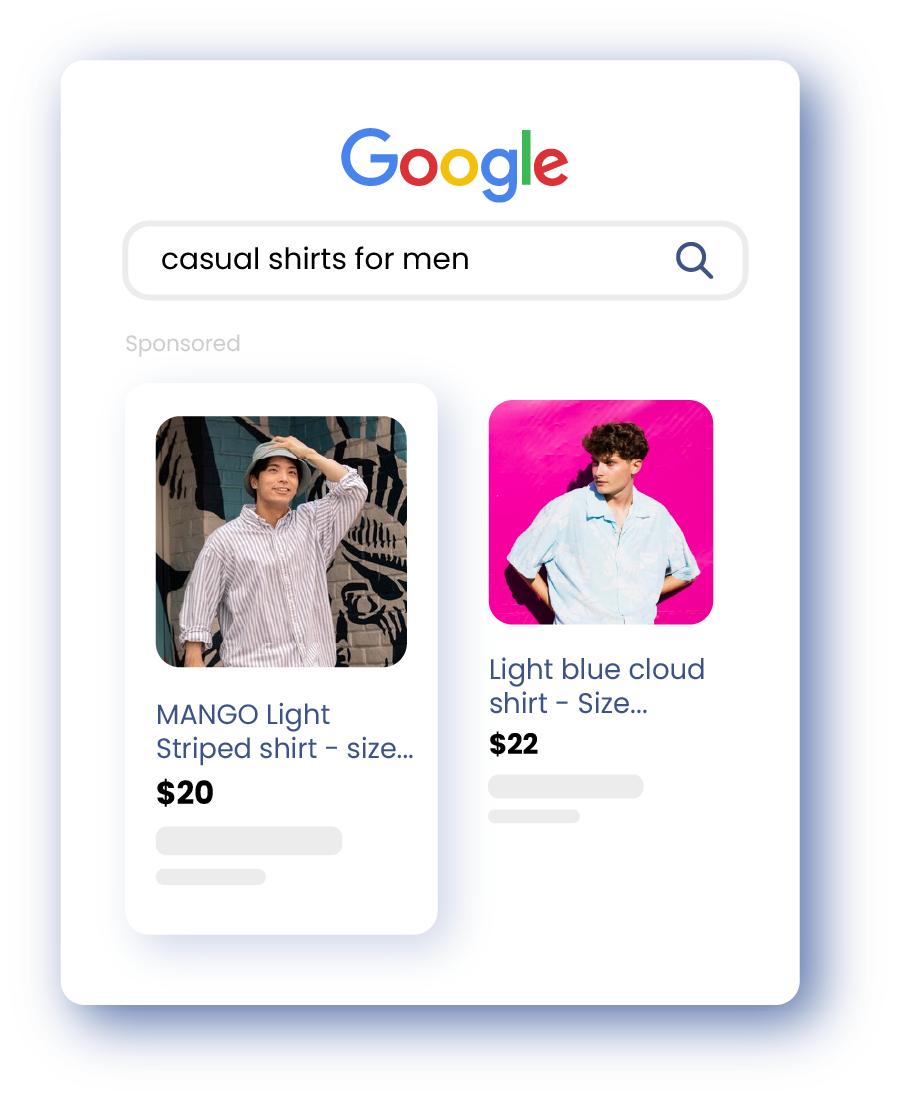 Enhance CTR% with captivating overlays that effectively convey your brand's message, logo, discounts, product price etc.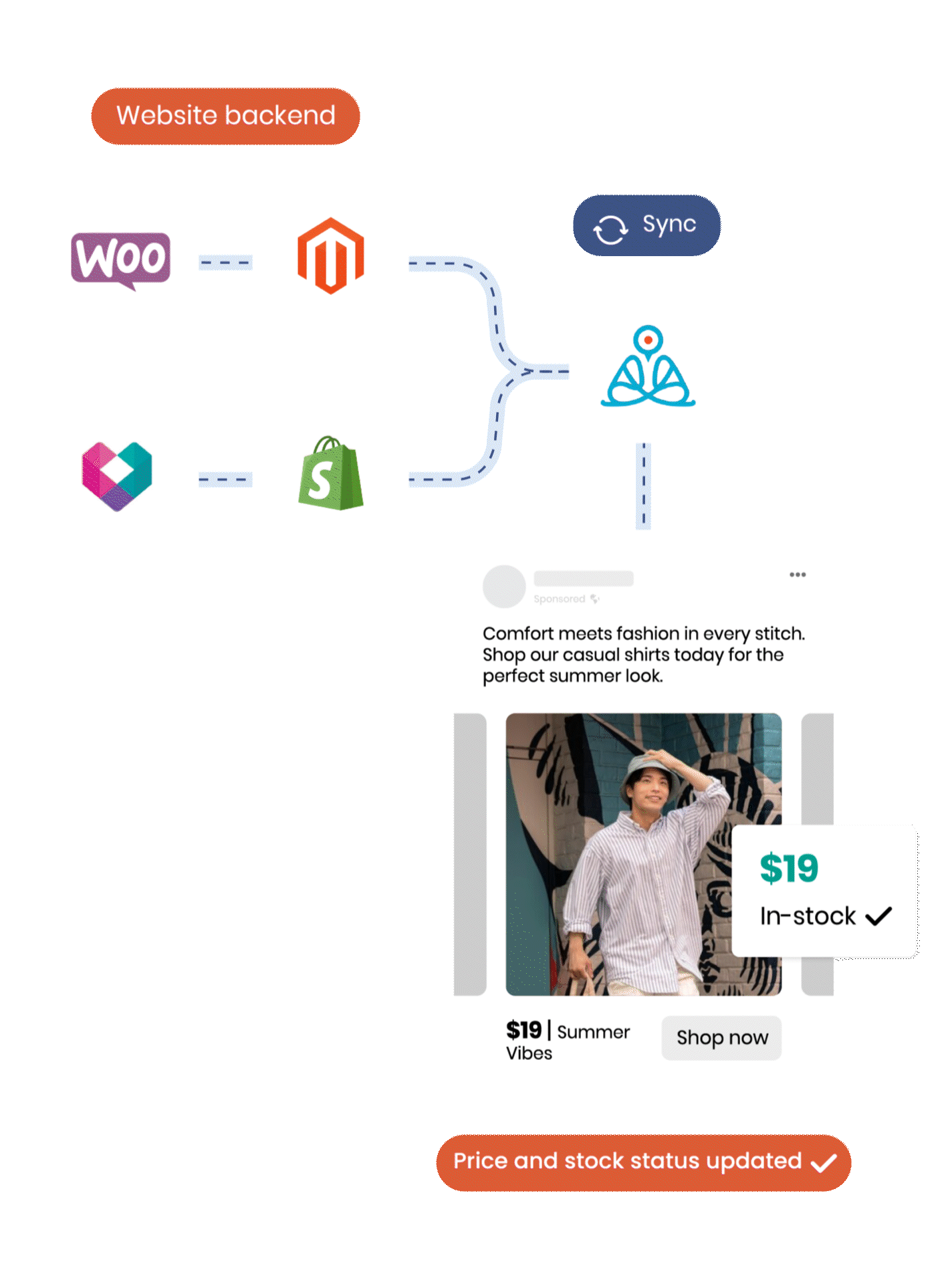 Eliminate the need to manually remove out-of-stock products from ads. Adyogi's automation capabilities keep your ads up to date thereby ensuring that your ads always reflect accurate pricing and availability.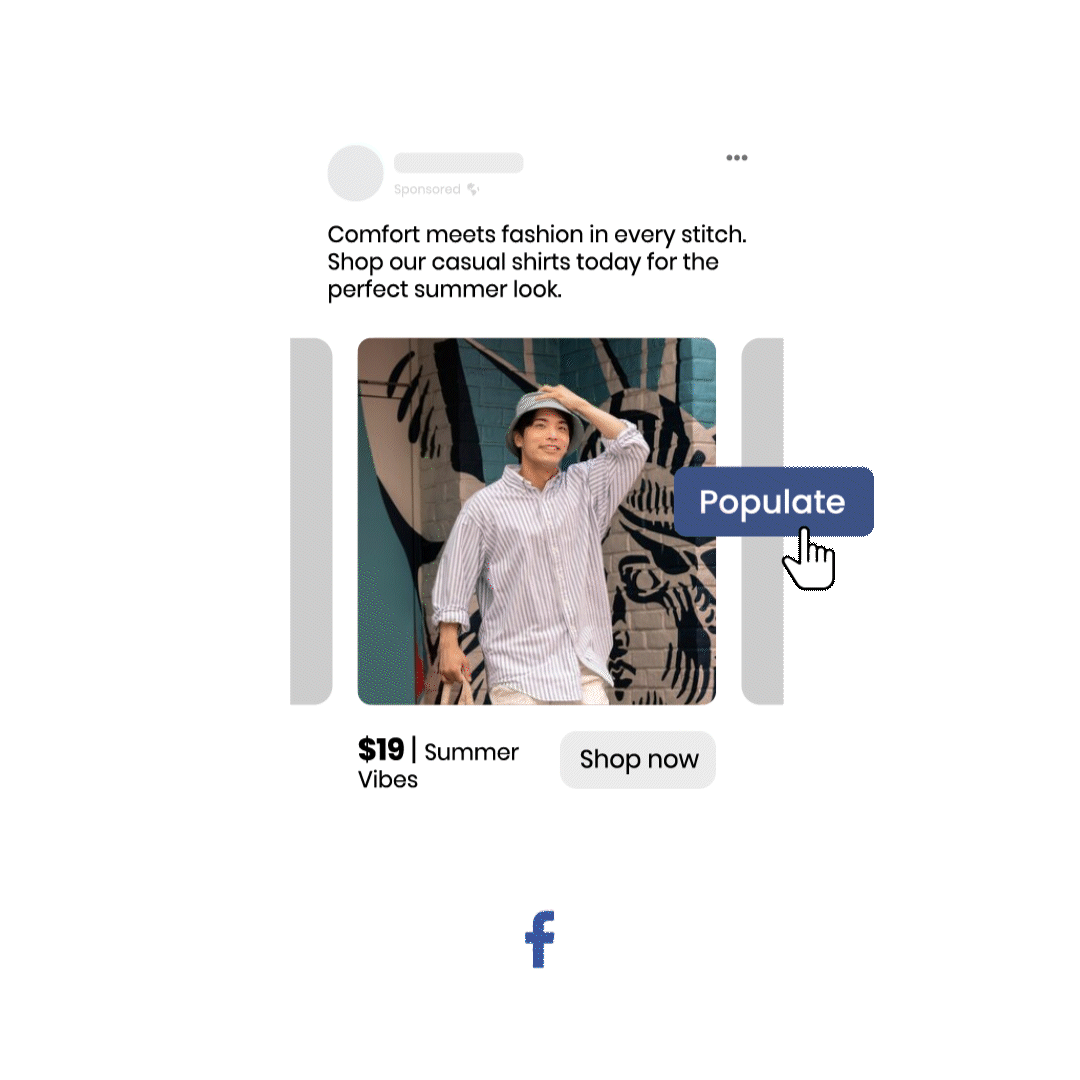 With one-click ad population, you can instantly launch ads across multiple platforms, eliminating the hassle of creating ads separately for each one.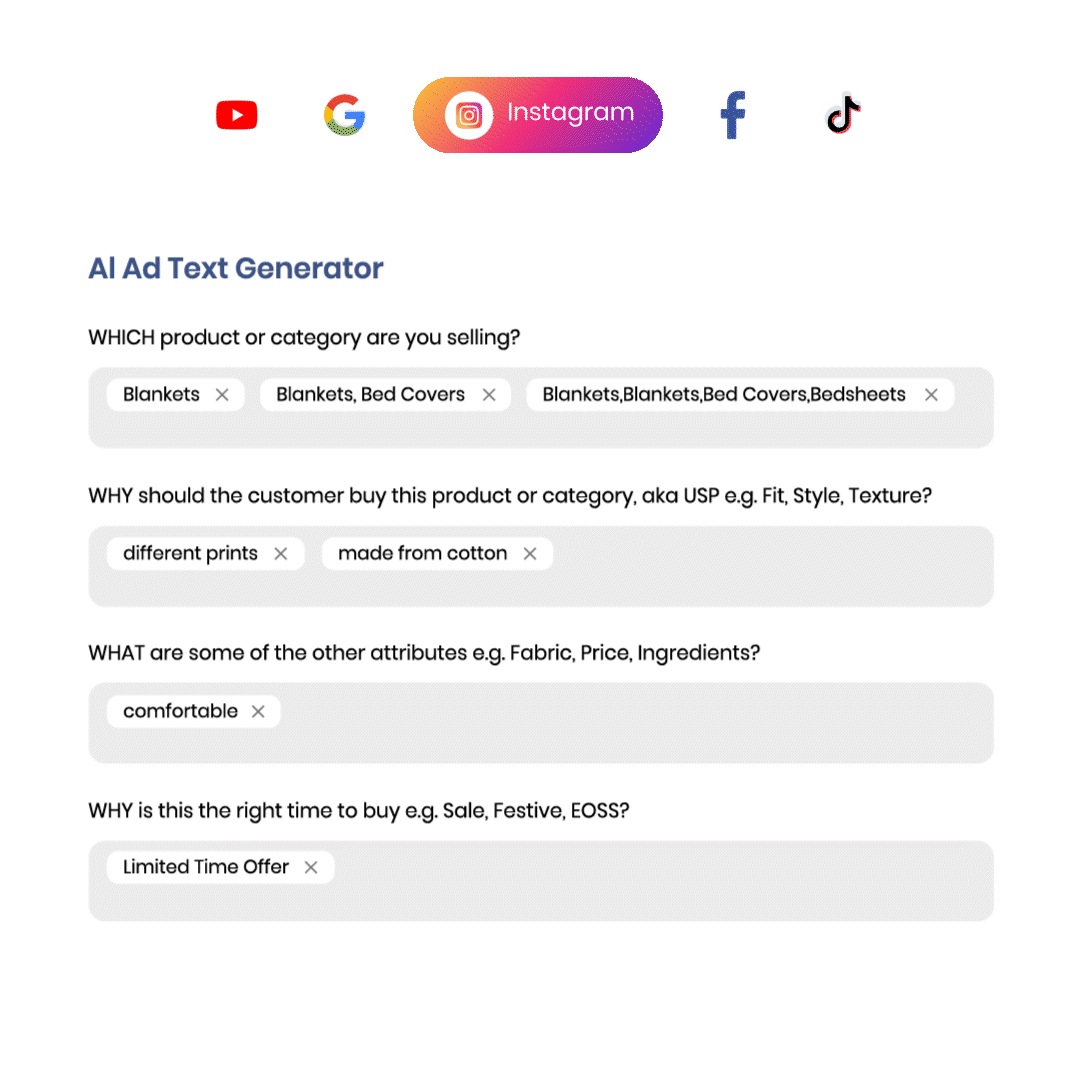 Generate ad copies that sell using the power of artificial intelligence. Just answer 4 simple questions about your brand and use the generated ad copy while creating your Meta and Google ads.
Automatic Budget Optimizer
Stop Loss
Automated Reports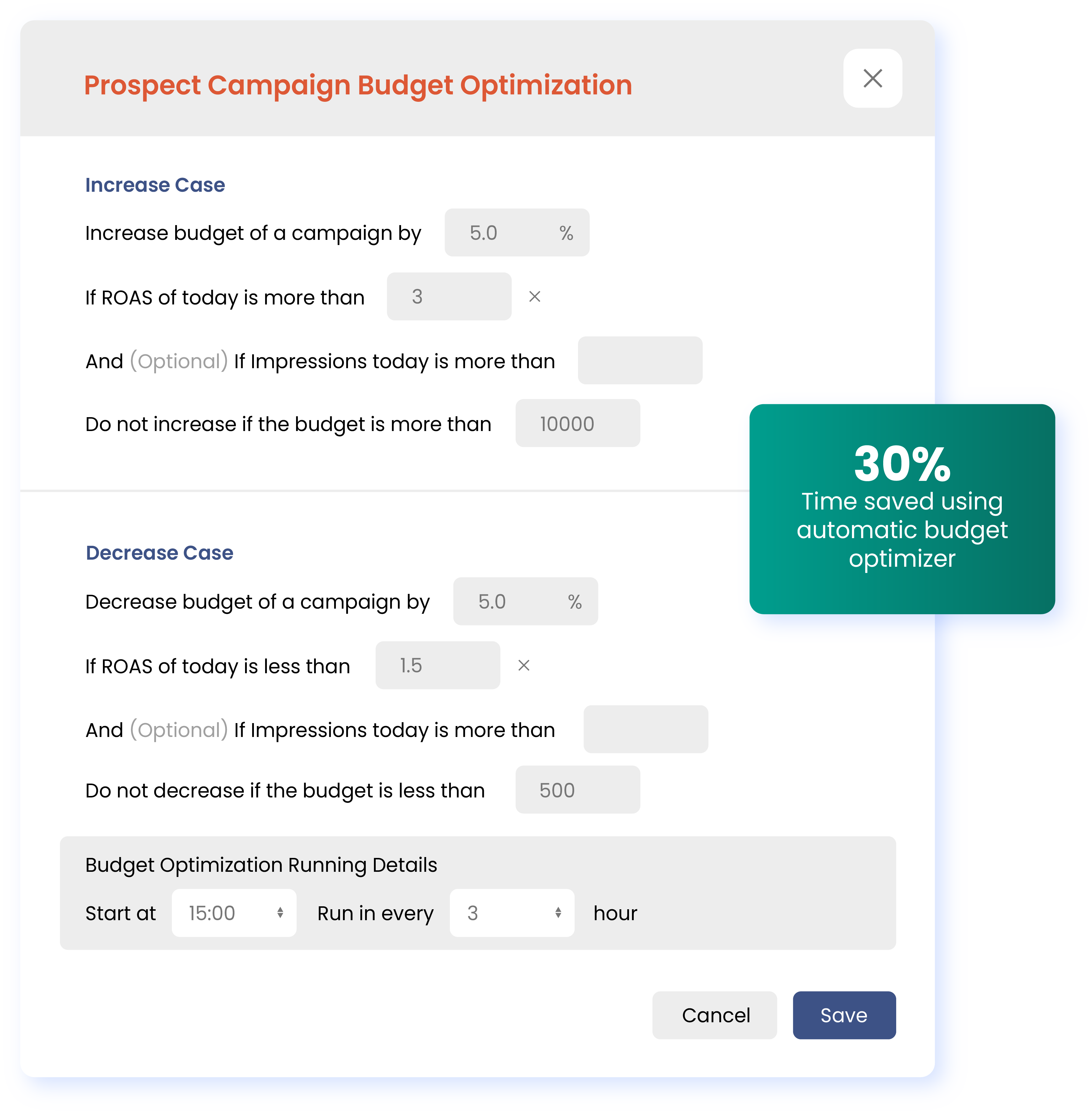 Ditch manual ad spends monitoring and let Adyogi's Automatic Budget Optimizer take charge. Allocate your budgets automatically across campaigns on the basis of real-time performance using Adyogi's ABO.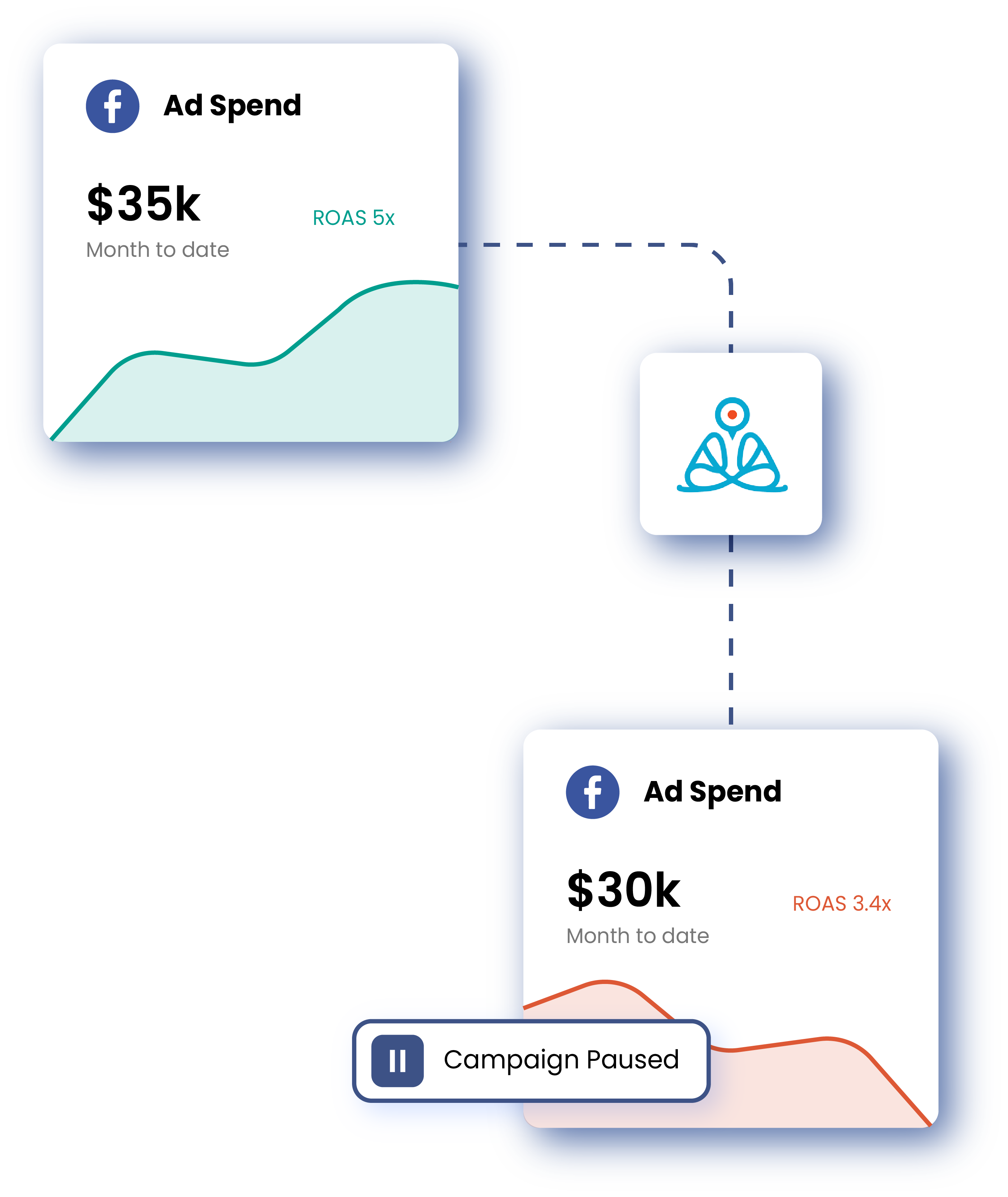 Stop loss to maximize profits, with Adyogi. Prevent leakages from your ad budgets by automatically pausing non-performing campaigns, adsets, ads and even products using the stop loss feature.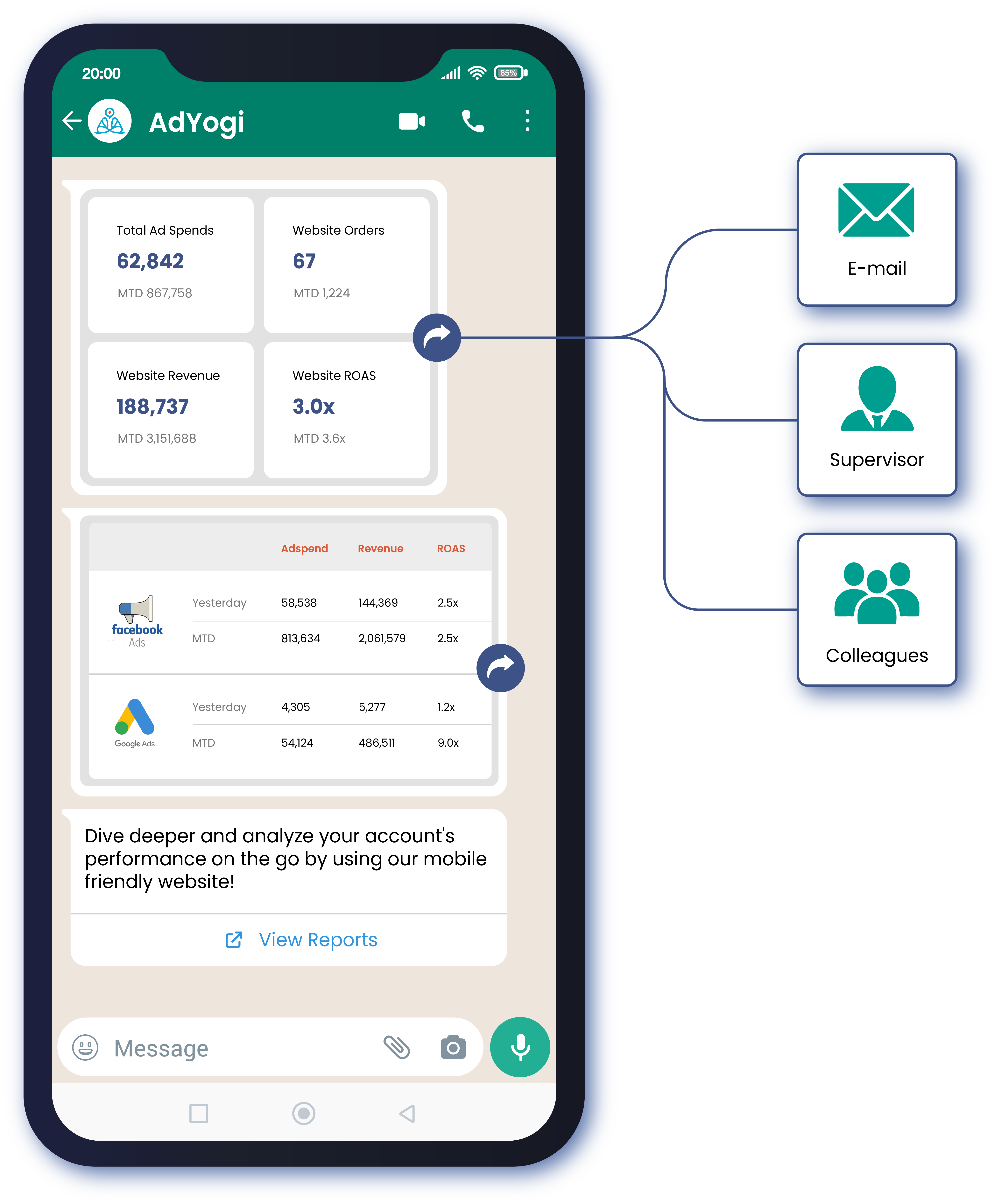 Effortlessly monitor essential metrics like Spends, CTR, CPM, ROAS, and more via daily WhatsApp and email reports. Seamlessly accessible on your mobile, stay informed and in control of your performance indicators with Adyogi.
Key Features
Configurations Specific To ECommerce Growth
Feed/Catalog Audit
Identify, understand and allocate spends to primary revenue generating categories, products and SKUs
AI Labs
Automate Ad creation with tools such as Ad text generator and image optimizer
Stop Loss for Products
Identify underperforming products and save upto 25% of your monthly Ad spends.
Target Out of Stock
Brands of any size and stage can connect with Adyogi to accelerate revenue growth
Product Performance Tracking
Compare the ad spends on each product with KPIs such as Converision Rate, ACOS etc.
Are you an enterprise brand looking to outsource Ad operations?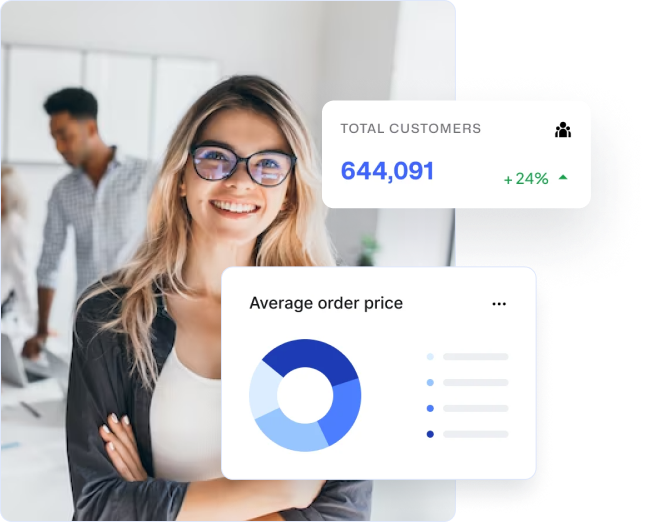 Are you an enterprise brand looking to outsource Ad operations?
Sign up for Adyogi Managed Services and get access to a dedicated Account Manager for your brand.
✅ Stop bleeding money and time on unoptimized Ads and errored setup - Let our experts do it for you.
✅ Focus on profitable products via product performance management solutions.

✅ Deliver real-time actionable data across your marketing funnel and ensure maximum returns.
Testimonial
Don't Take Our Word For It, Hear It From Fellow ECommerce Founders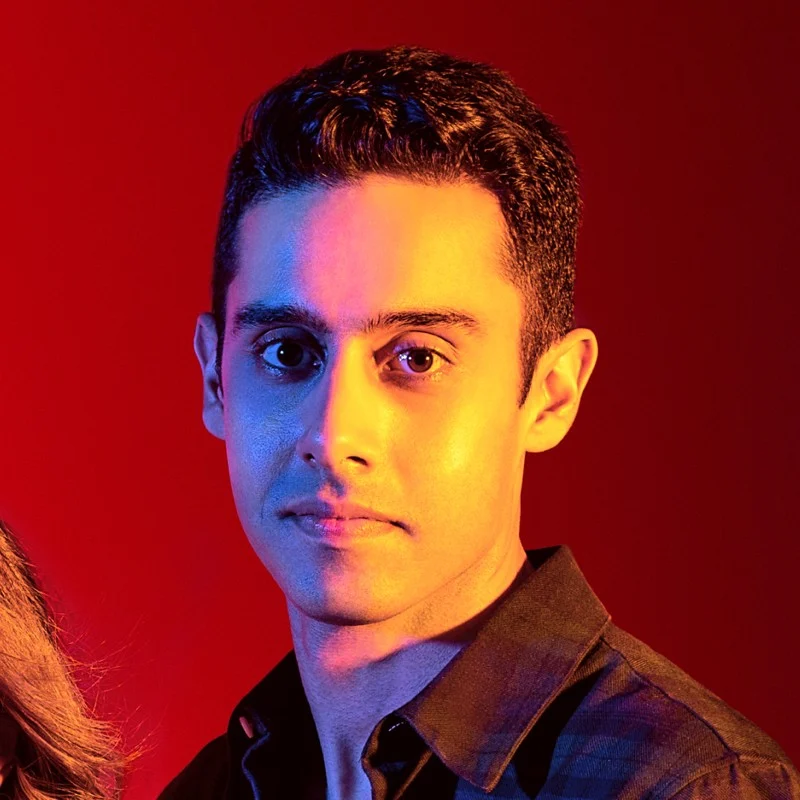 Raunaq Singh Anand
Co-Founder, Flexnest
"It's been fairly decent since we have started working with Adyogi. The experience has been great. I would recommend it to everyone and looking forward to a long association.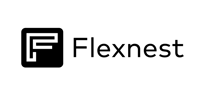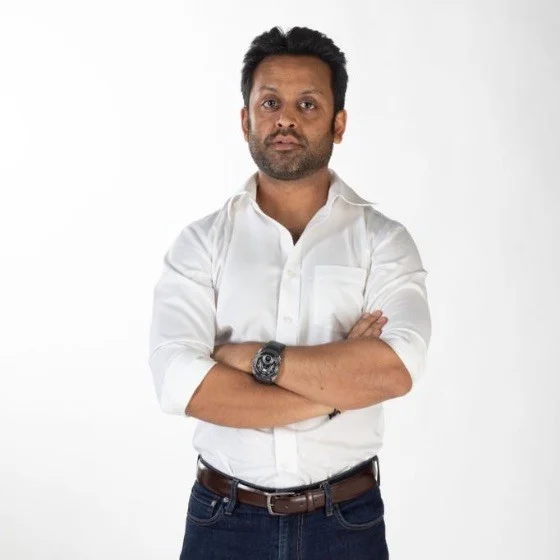 Harsh Hari Modi
CEO, Mulmul
"The association with Adyogi is invaluable to us. What Mulmul stands for today in the online space has a lot to do with Adyogi."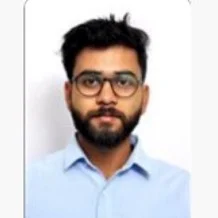 Yash Saxena
Manager, Trident
"Our association with Adyogi is very young but we have seen performances from Adyogi since a long time and are looking forward to reaching that benchmark."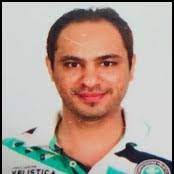 Kunal Sethi
Head of E-Commerce, Clarks
"I was able to scale my business with Adyogi up to 10x using the features provided on the platform."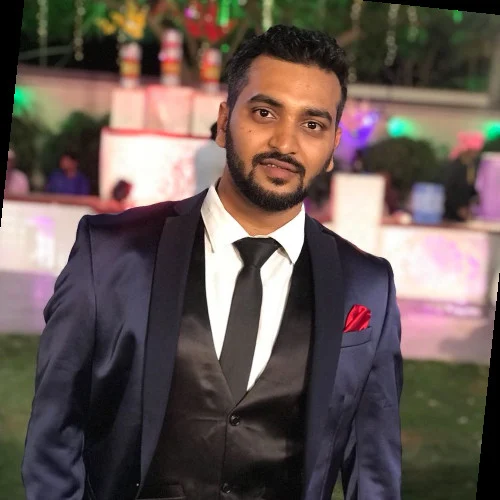 Akash Pandey
Head Growth Digital, Lotus
"Managing on creative level, campaign structure and how it has to be, I have a lot of faith in Adyogi that they will come up to the mark and deliver better results."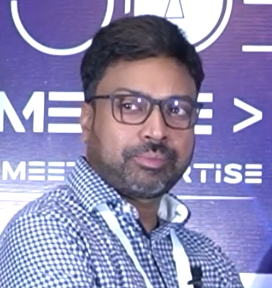 "Apart from people working with us on a day to day basis. We have a great relationship with Adyogi. We also have a great relationship with the management. We can reach out to Anshuk, Rohin and Arvind and that gives us the confidence that they care. It has been fantastic working with Adyogi so far."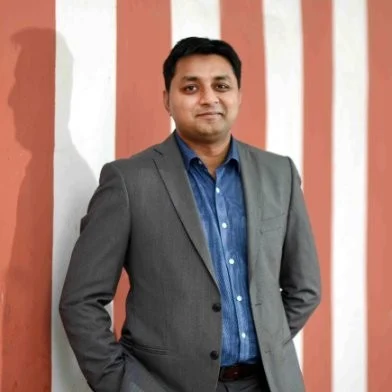 Saurabh Bansal
Head of E-Commerce, Aurelia
"Adyogi team has repeatedly exceeded ROI expectations across digital marketing channels for us. Their technology-first approach to marketing sync very well with the increasingly complex marketing algorithms and has helped the business grow multi-fold in a very short time."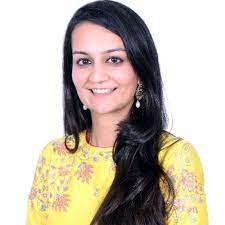 Trisha Rajani
COO, Dr.Vaidya's
"Within a short period of 6 months, we have scaled up our business by 5 times as compared to what we started off with Adyogi. The team has been so supportive and their overall approach is very logical and data-based which is very important when you are managing huge adspends."

Dr. Lucky Yadav
Co-Founder, Brand Lyla
"After using Adyogi Platform, we saw a huge up search both in the volume of sales and in website traffic which helps us grow at a really good and stable percentage every month. The team has been so approachable, very clear on the services they offer and makes sure that the same is delivered exactly."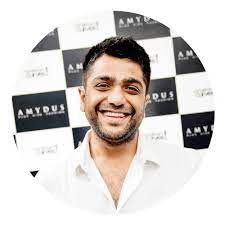 Kartik Sapra
Partner, Begin101 Lifestyle (Amydus)
"AdYogi Team is a rockstar when it comes to performance marketing. They take the guesswork out from Facebook ads and get consistent results."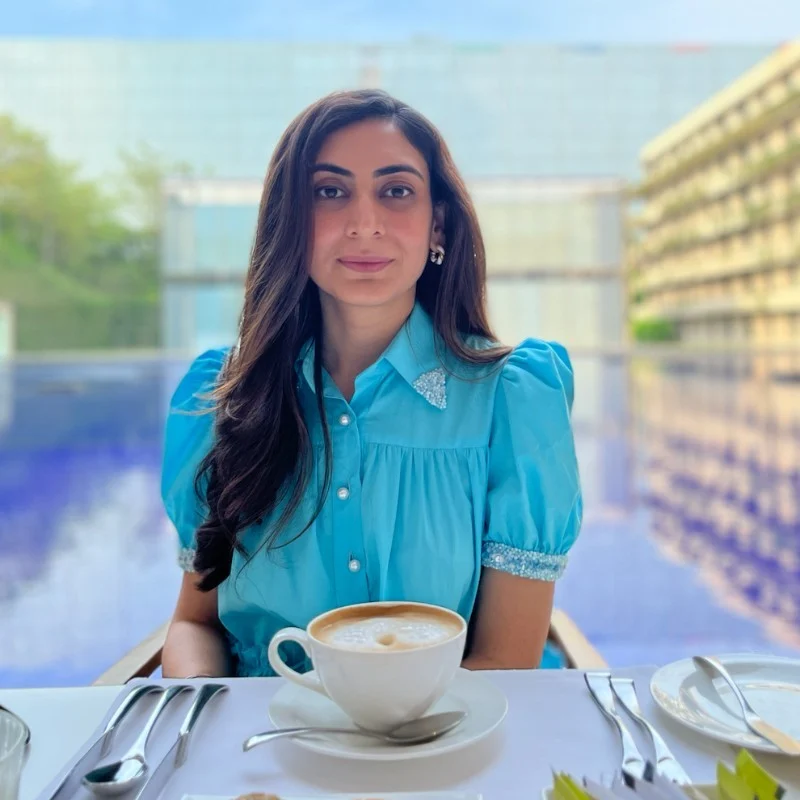 Deepika Nagpal
Founder, Label Deepika Nagpal
"Adyogi has worked wonders for us! The team is very pro-active and they understand the needs of the client. Overall, have had a fabulous experience with them!"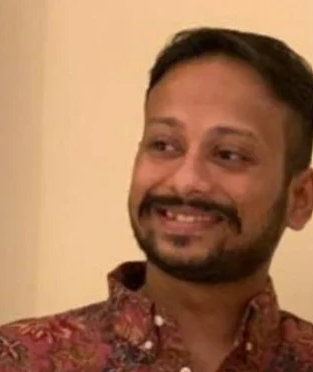 Akash Sinha
Co-Founder, October Jaipur
"Adyogi optimizes for consistent growth and our journey has been good. The team is very prompt with responding to queries and giving resolutions. Adyogi has been our 1st agency and there's no looking back on our decision since the day we joined them."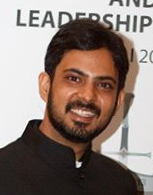 Anondeep Ganguly
CEO, Nano Phyto Pharma
"The Adyogi team is very agile and action oriented. They've helped us solve issues at every stage of our growth story and give us the right directions at every step. We've seen a month on month growth ever since we started with Adyogi."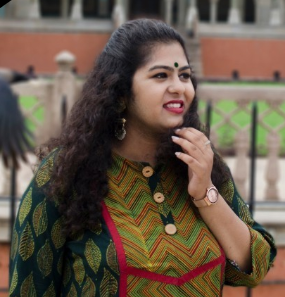 Aanchal Bhatia
COO, Meera Plus Size
"We were not using the Adyogi creative studio for a longer period of time, but we recently started doing it and we have seen an increase in clicks for our custom ads for that matter. We were earlier using the Adyogi preset frame. Since they have told us to create one of our own and that has created a tremendous effect on the performance."

Abdul Raheem
CEO, Thank U Foods
"Adyogi's passion to enable DTC brands is truly reflecting in their Organization's culture. Based on my personal experience, I love the way how the team gives the same kind of importance irrespective of the Brand's size."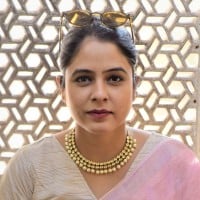 Avni Aggarwal
Founder, Sundarii Handmade
"I am very happy with my interactions with the Adyogi team. They are very professional, talented and approachable. Looking forward for a long term partnership and Success"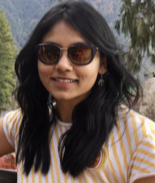 Jhoomer Sinha
Founder & CEO, Hea Boosters
"It's much easier to create campaigns and see the relevant performance in the Adyogi platform. It is very easy to create and update creatives as opposed to doing directly from the respective panels. The ROAS insights and breakups are very useful."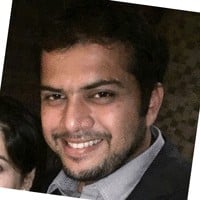 Prathik Pai
Director, Tanvi Herbals
"AdYogi has been very helpful to help us grow our numbers ever since we opted for D2C marketing. Their support team ensured that our issues are resolved on time and kept all the campaigns results in line with our expectations. Thanks a lot for your timely support and we wish to continue working with you in the near future."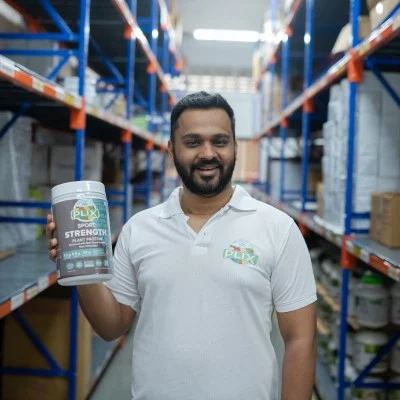 Rishubh Satiya
Founder - Plix
Working with the full Adyogi Team has been incredible. I would like to give full credit to the Adyogi team for scaling Plix as a brand. The almost-100x scale in Plix's ad spends would not have been accomplished without the Adyogi team and a lot of my learnings on performance have come from here.
Kanak Karala
Senior Executive
"The best feature that has helped us in performance marketing so far is the catalog analysis in the Adyogi platform. It provides valuable insights into non-hype sales and products sold in the non-hype category, allowing us to measure our ad spending's effectiveness."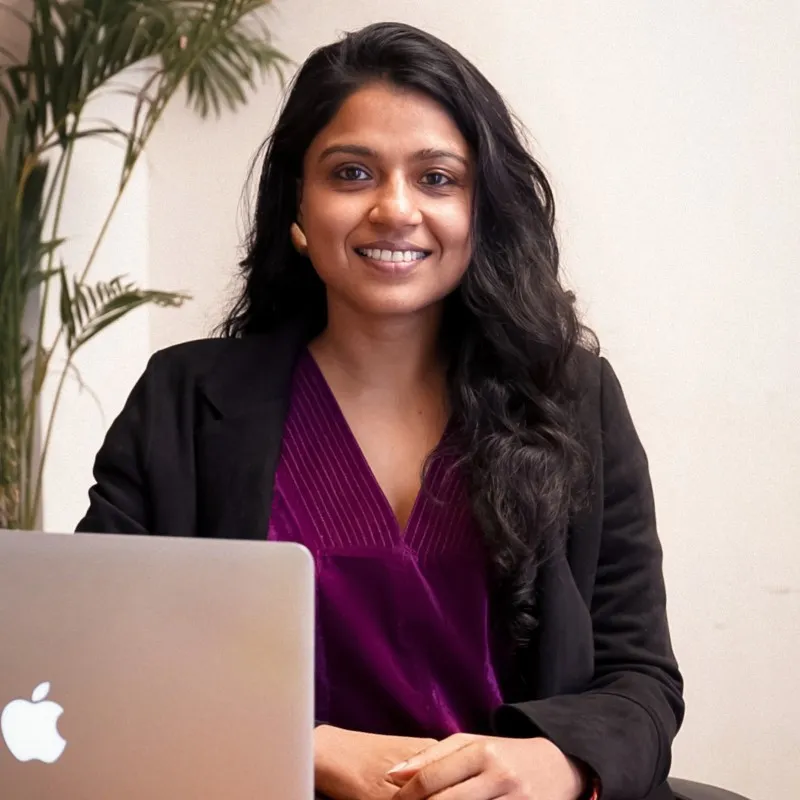 "Adyogi is a great team that has played a crucial role in our domestic and international growth. They offer invaluable advice on compliance, audience understanding, and market strategies. We are thankful for their support and look forward to achieving bigger milestones together soon."
"Thank you for all the help & support, we really appreciate it. We are thoroughly enjoying the process and the business seems to be loving it too. Hoping to reach great heights of success, together. I have uploaded a video ad as discussed in the morning, could you please check from your end if | have done it right, that would also tell me if | was a good student, you definitely were a good trainer."
1. Most engaging part of adyogi platform is the audience sets
2. Better understanding of meta ads and audience targeting
I would also like to give immense credit to Disha kumar from adyogi for shaping and helping and also onboarding our
brand seemlessly, her efforts are truly appreciated.Also hope to work with such helpful person in future as we continue on adyogi.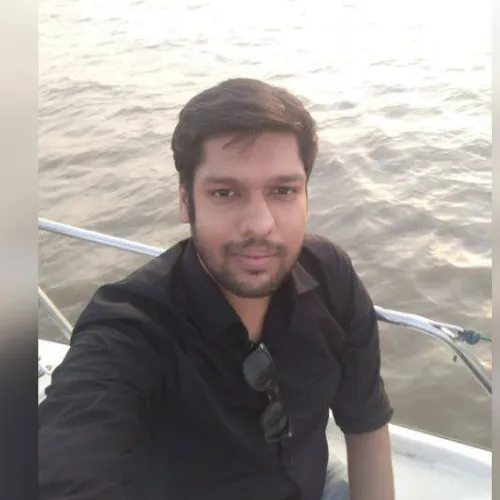 Karan Agrawal
Founder, The Tassle Life
"Adyogi's structured approach with categories, creatives, and easy ad linking has made running ads simpler and more effective. The platform's insights have been valuable in improving brand visibility, surpassing Facebook's capabilities in this aspect. Overall, Adyogi has played a significant role in growing our brand."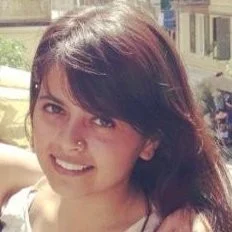 "I'm thrilled to share my experience working with Adyogi in digital marketing. Team has delivered remarkable results, achieving numbers I never thought possible. The expertise and dedication have had a significant impact on my business, from increased website traffic to improved social media engagement and conversions."
Request Demo
Curious How Adyogi Can Help Your Ecommerce Business Grow?
Fill out the form to book a FREE personalized demo call today.