Fashion is the fastest growing industry with new trends emerging every now and then. Apparel is said to be the largest fashion e-commerce industry with an estimated revenue of 50 lac crore globally. In such a growing market, sustainability is also very essential. And sustainability can only be achieved with the right strategies that will take ahead your brand in this competitive market. When we talk about the "strategies'', we cover multiple dimensions like product-related issues such as quality, output, cost, and management problems. Issues related to promotions in order to capture the right audience by strategically targeting audiences based on their behaviors. Shipping related issues from breakage, misplaced parcel, wrong address, RTO, etc.,
In this blog, we will help you overcome most of these pain pointers with the help of the top 10 strategies to scale apparel brands in 2022
In this blog, we will help you overcome most of these pain pointers with the help of the top 10 strategies to scale apparel brands in 2022
CATEGORY-SPECIFIC CAMPAIGNS.
With numerous marketplaces available to consumers, the "choice" factor is very confusing for the customers to decide which way to go. This results in heavy drop-offs when it comes to website conversions. To tackle this, category-specific campaigns can be used where you can run ads for products that have similar characteristics or features. This way, you can compile together the lowest cost product, topwear for apparel brands, or any other category into one campaign and then identify which category does well and focusing on promoting those categories will help meet consumer expectations, by maintaining minimum ROAS.
Here's how we did it for Rare Rabbit.
We split the ad accounts of the men and women categories with the help of Adyogi's Dashboard and automatically picked up the product prices from the website's catalog. Included the prices of all the products in all the ads. This way, visitors who didn't have the means to buy the items were filtered as prices are already in the ads.
On top of that, the Adyogi Smart Ad feature helped the THoR team run smart ads using metrics like discounted products, most viewed, new arrivals, and top sellers in different categories thereby improving the performance.
IMPORTANCE OF SPECIFIC AUDIENCE
Finding the right audience and targeting them is one of the most crucial factors for an e-commerce brand. These are going to be the people with the highest conversion rates. Once we know our audience we can then easily tailor our campaigns and strategies and convince them to purchase the product.
The factors important here are tracking and different platforms available. Tracking helps to understand who the target market consists of. SEO is helpful for someone who is searching for something specific and social media to create awareness and retarget them more accurately. Google Analytics provides real-time statistics on keyword ranking, site speed, retargeting data, etc.
Consider Amydus. AdYogi solved the 1) Niche Audience Targeting to bring in qualified prospects interested in buying plus-size apparel, and 2) Ads Optimization once the ads were approved by Facebook's strict guidelines.
AdYogi's feature for Optimized Adset Targeting helped promote Amydus' products amongst women interested in weight-loss, freestyle, and hippy fashion. It boosted relevance and brand awareness among a broader audience base.
GENERATING GOOD TRAFFIC
Social network has become a critical source of e-commerce traffic. Even with high traffic rates on websites, few brands face high drop-offs and low conversion rates. This is when social engagements and organic marketing do the trick. Media engagement like maintaining good connections with the followers, responding to their issues, and following the ongoing social media trends works well when it comes to generating traffic on websites. Organic posting of your products on Instagram helps in building up trust amongst the customers. When it comes to good traffic the stock size or the catalog size plays an essential role. Updating the catalog will help increase the conversion rate of potential buyers on your website.
SUTA - Suta's high engagement on Instagram with prospects and existing customers helped in increasing the audience size and relevance score, which also helped in targeting new prospect users with lookalikes. Improving customer feedback scores also increased the conversion rate for this brand
AD PLACEMENTS
While creating a campaign it is also important to keep in mind its placements. Even the best creative ads go in vain with poor placements. If the ads are not correctly placed based on the market and target audience, the chances of your potential consumers not seeing them is considerably high. Decide the right platform like "Instagram, Facebook, or Google" for placement (stories, feed, sidebar, reels) depending on the audience targeted. Sometimes changing the placement of ads can be the driving force for the success of the campaign.
Facebook's Dynamic Creative Optimization feature allows a brand to customize the ad format based on the customer's past engagement behavior. Through this feature the ad format changes in real-time for each customer according to the best-suited format that resonates with the users to get maximum conversions.
BIDDING/ PRICING STRATEGIES:
Bid strategies are tailored campaigns designed to help you accomplish certain goals. Depending on what you are lacking, whether it's higher click rates, impressions, or maintaining minimum ROAS an effective campaign bid strategy is implemented. If your objective is to increase conversions or catalog sales then the value optimization with a minimum return on Ad Spend (ROAS) strategy is to be considered or if you want to generate more traffic to your website the CPC (cost per click) strategy will work the best.
With Adyogi's Budget Optimizer, we have helped brands like Swatantra scale rapidly on platforms like Google and Youtube. The budget optimizer allows the budget for successful campaigns to automatically increase while reducing it for less successful ones
YOUTUBE ADS:
Youtube ads are one of the fastest ways to scale as an apparels brand. The main reason is that the CPM on YT is half of Facebook. So brands can achieve double the results for less than half the budget! Youtube offers the perfect combination of Google's search capabilities and Social Media engagement. Running video ads on the platform is one of the top ways to make sure your target audience watches your ad in 2022. A marketer can now target ads at people who have recently searched for a certain product. If the content of your video ad is related to the search it's more likely for them to watch the entire video ad or click through the ad to the website.
For Swtantra, YT emerged as the hero when other channels couldn't perform as expected. The brand's overall spends on Google was 35% - which, for most brands, is 10%. Out of this, 15% of the spends went to YouTube.
This helped them scale their spends up to 2x in 2 months. This was done while estimating a constant CRR of around 32-33%. The brand was also able to scale its website traffic by 40% in 2 months.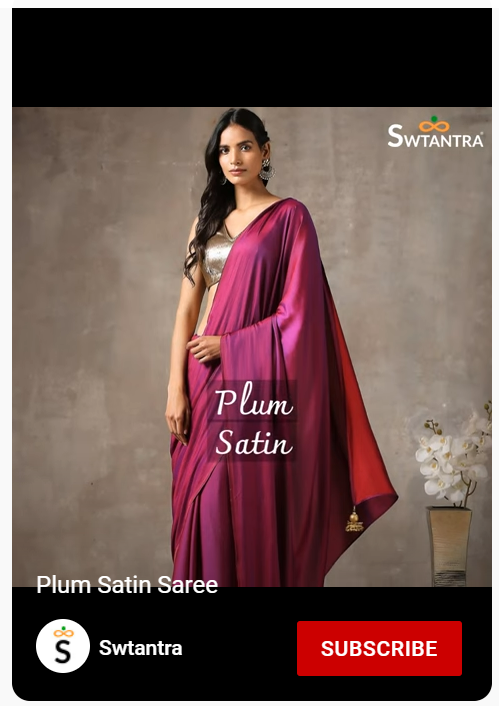 CUSTOMER SERVICE STRATEGY
Every business needs loyal and returning shoppers. When it comes to growing a business customer satisfaction is majorly important. It's necessary to scale up customer service strategies along with other business growth strategies. Handling customer issues or complaints must be your top priority. With social media being the major attention-grabbing factor for a brand, make sure that your page is very interactive and your customer complaints are given regard. Here are some tips that can be followed, initiate a live chat with your customer on your social media, add more common questions to your FAQ, Provide prompt customer support, make use of an easy returns policy, feedback forms or calls should be implemented. All these tips will help a brand elevate its customer service and satisfaction.

EFFICIENT SHIPPING POLICY
When it comes to shipping, RTO (Return to origin) is said to be the most critical issue. While sellers face a high influx of orders the mountain of orders that come back in, disrupts the growth of the business. For this reason, a brand needs to reduce RTO rates by combining a few combinational strategies such as dynamic sizing charts, product videos, consumer reviews, proposed exchanges instead of refunds, etc. There is no way of avoiding returns to the fullest but an adaptive optimization strategy will make success easier.
The popular women's ethnic apparel brand, Shop mulmul capitalized on this by offering optimized product descriptions, dynamic size charts, and a policy to deliver products anywhere and everywhere within 3 days (unless ready not in the catalog).
COMPETING MARKETPLACES
Marketplaces have a massive presence online while offering a huge variety of products. This becomes easier for customers to shop through these marketplaces like Amazon, Flipkart, Myntra, etc. what these marketplaces do to eCommerce brands is that they hamper their brand value, which is something an eCommerce brand always has to protect. The distinction between your brand and the marketplace becomes blurred. Marketplaces also have the most control over customer data, which prevents the brands' relationship with the buyer. In order to make its presence visible, an eCommerce brand should focus on building the brand by highlighting the uniqueness the brand has to offer. Make sure that your ad strategies are drawing customers specifically for your brand. With the bustling marketplace make sure that your efforts are targeted toward making your brand stand out.
Another strategy is to collaborate with marketplaces. Rare Rabbit is known for its active participation with the popular marketplace Ajio. This way, the brands cash in the benefits of a wider target audience, better retention, and more conversions.
CONSISTENCY WITH PATIENCE
As rightly said, "Patience is the key to success". We live in the age of instant messages and instant broadcasts. But lasting success doesn't come overnight. Patience will help us achieve all the long-term goals in marketing. Digital marketing does not possess any superpowers for bringing immediate success. If a brand runs campaigns rapidly in order to scale up the revenue, it is sure that its efficiency will drop for the next 10 - 15 days, and after that, only the progress will be noticed. The truth here is that once you have executed any smart planned strategy to succeed it takes expenditure and Patience.
Take the example of any high-spending eCommerce brand like Sleepy Owl, Mama Earth, Wow Skin, and others. The scale up level for all these brands reached 100x+ with dedicated ups and downs.
To summarize
Fashion is believed to be the most replicative and easily accessible industry. It requires a lot of effort and an insightful mind to make it grow effectively and efficiently. Authenticity, innovation, and "statistically planned strategies" will maneuver any fashion brand towards success just like our clients did.
Join Adyogi's list of successful eCommerce players today! Click here