Cash on delivery or COD is one of the most popular terms in the e-commerce world. It is the most chosen method of payment that allows customers to pay in cash only after the product is delivered. Despite the fact that digital payments like wallets, UPI, cards etc, are prevalent, cash on delivery is still a popular option. Cash on delivery is excessively used because of the fact that there are a lot of unbanked consumers in India and fewer debit or credit cards are in use.
According to the Times of India, "In 2020, COD constituted more than 65% of all e-commerce payments in the -2 to -4 tier cities, indicating the significance of cash for payments in these areas."
Can you disable COD?
While we understand that just like customers, even sellers seek the security of their products & resources. They choose to accept payments on a prepaid basis, if you disable COD from your checkout page it will lead to huge dropouts and will lower your transaction rate by 75%.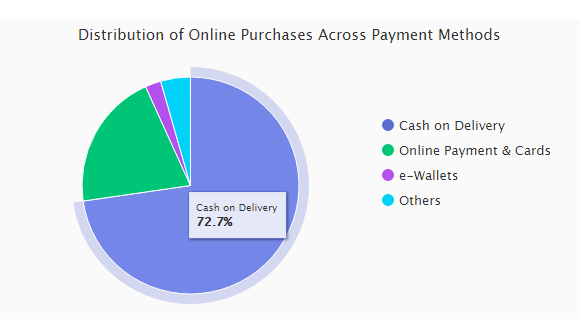 Implement the right policies before you disable COD:
The following pointers will assist you to manage orders.
Don't disable COD across the country, consider restricting it for certain areas.

If you notice an unusually large RTO rate in a specific area or Pin code like Bihar, Uttar Pradesh, North-east, and so on , disable COD for that area.

To entice people to pay for prepaid services online, you may offer a discount. Advertise the discount as a banner on checkout page.

Instead of disabling COD, you may also set up offers in different payment services. For example, If you pay with Paytm UPI, you will receive a 10% discount.

Verify the order as soon as it's placed. Send a mail or WhatsApp message, and keep the customer updated about their order. This will build a sense of security and trust for your customers.

Offer free delivery for a minimum amount of Prepaid orders. Mention the offer in the Ad text so that the audience is aware of it.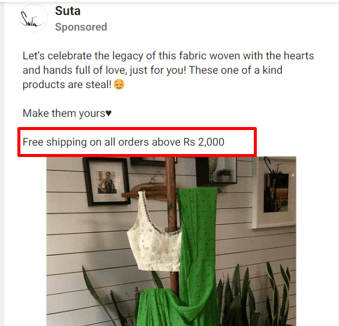 Points to focus on after you disable COD:
COD might result in a website's poor performance if you disable it, but here are some tips if you want to:
When targeting a target audience, The Ad Copies & Ad Texts should clearly state that we only accept online payments.

Enable Reviews and let the customers read what the customers have to say about online payment, brand, product, operational service, etc. This will build brand authenticity.

Scams are very common in the Internet right now, and consumers are very concerned if they encounter anything untrustworthy or shady. Avoid pitfalls, by keeping your social media accounts updated, with a big follower count, etc. Customers will be more trusting if they see that you post regularly.

The Covid-19 pandemic and the strict protocols set by governments across the world have caused online shopping to increase significantly. Cash on Delivery is another crucial piece of the puzzle. Consumers favor this method because of its safe and efficient transaction, its secure procedure, and its lower risk than digital alternatives.
Adyogi is a digital advertising platform customized for eCommerce brands. We automate digital Ad creation to establish an automated prospecting, targeting, and retargeting approach that targets the client's merchandise and cross-promotes using cutting-edge technology, to boost sales. We can help tackle your COD issues with ease and save time to generate more revenues with our vast Partner directory. We've been able to increase client revenue by upscaling it 7x - 8x through Adyogi's performance-based solution.
Get in touch to see how we can help you grow your business online.