In today's emerging world-scenario, where economies are run and developed along the lines of globalization, international marketing has become bigger than ever. There's no better time than NOW for your business to expand its horizons in the international territory and ace the art of marketing your products in the global market. And if don't plan to capitalize on this, then you are missing out (on profitability and growth)!
WHAT IS INTERNATIONAL MARKETING?
Before getting started with how to pursue international marketing, it is important to know what international marketing is all about.
In simpler terms, International marketing, also known as global marketing, means marketing your products and services to people or businesses across the world, catering to their diverse needs and wants.
"The aim of selling is to satisfy a customer need; the aim of marketing is to figure out his need"- Philip Kotler
When expanding a business into a new market, it is important to identify and examine the company's existing marketing strategy and how it can be tailored to the international territory. It is also important to know the cultural aspects of the proposed market and how they may differ from those in the home country.
SCOPE OF INTERNATIONAL MARKETING
Global e-commerce is rapidly growing and is expected to grow manifold in the coming years. With the advent of globalization, international marketing opportunities help you to expand and diversify your business across borders.
With a solid international marketing plan, you can create an entire market for your product. All you need to do is study the environment and make the best possible move. Moreover, with economies connecting and cooperating to achieve their economic goals, it is the best time to ensure your product also reaches the global market, taking advantage of affirmative foreign policies.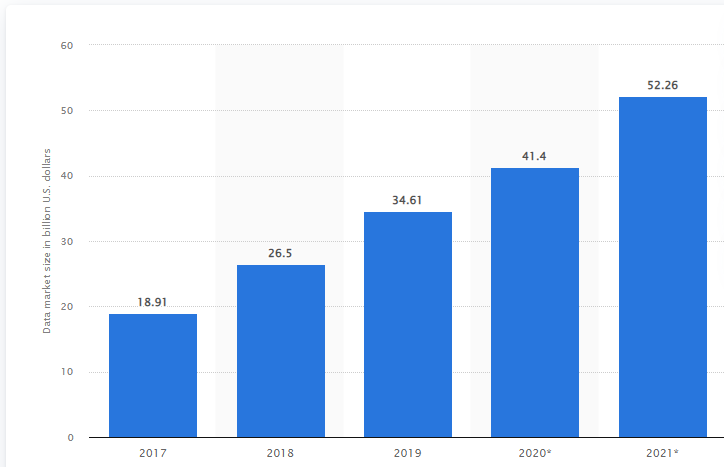 GETTING STARTED? THESE ARE THE CHALLENGES YOU MUST PREPARE FOR
Like any new venture, getting started with the process of international marketing comes with its own set of challenges and opportunities. Following are some of the challenges you must account for in your international marketing plan.
1. Which territory to get started with?
Depending upon the brands' preference and the budget, select only one geography. For Example the United States, Australia, UAE, etc

Remember you cannot expand to multiple geographies with a limited budget.
2. International Pricing Strategies
Keep in mind that the customers in other countries have different purchasing power as compared to India.

Adjust your pricing based on the total cost that is incurring on international shipping and marketing so that your business makes a profit or operates at break-even instead of incurring losses.

Consider offering discounts and offers to your target audience.

Use a currency converter if you decide to use the same prices as India. Since Currency is different in every country, plan your budget accordingly
3. Using Same or Different Website- Which is Better?
You can use the same website to advertise internationally, but if your currency converter doesn't allow you to set different prices in different areas, you must get a new website.

While starting campaigns in the international markets you might have to price your products differently considering various factors of that particular region.

If you want a separate website, ensure that it has a distinct domain rather than a subdomain.
4. Untangle International shipping
International shipping companies are available in India, and items may be forwarded to other countries.

Deliveries to other countries should be specified in advance as to how long it will take.

High-value clients may be given a warehouse in another country in order to deliver their items.
5. Which Payment Gateway is best for International Marketing?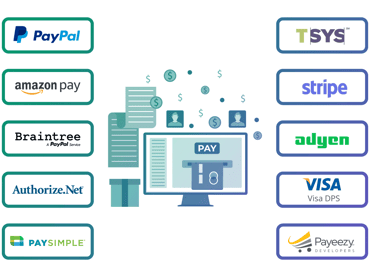 It is important to decide what payment gateway will be used while going international. It is also important to start with a trusted payment gateway.

Paypal/Razorpay payment gateway is highly recommended for International transactions.

The point to note is Cash on Delivery is mandatory for the Middle East region and the option of Cash on Delivery is not required for the UK, US, Canada, Australia
6. Which Advertising Platform to Start With?
It is recommended to start with both Facebook and Google campaigns simultaneously to drive both the custom and intended audiences from the international territory to the website.

Running ads on both platforms together will drive better sales since these are the most preferred International Marketing Channels.
7. What are the Catalog, Ad Account, and Pixel Requirements for International Marketing?
A separate Catalog is required for the new geography mentioned in the local currency

The same Ad account can be used for different geographies.

Facebook recommends only one pixel per site, hence if it's a new website then-new pixel is needed else not we can use the same pixel if the website remains the same

New Adyogi Signup is needed to get started with international campaigns on the Adyogi platform with a new catalog and the price of the products in the local currency
8. What Will Be My Approximate Cost of Customer Acquisition in the International Domain?
In countries such as the United States, Australia, and the United Arab Emirates, Facebook CPMs are four times higher than they are in India.

As a result, CPA is four times greater as well.

Furthermore, CPA varies between brands, for example, with a minimum of $20 per sale for a $95 product and a maximum of $220 per sale for a $500 product.
9. What are the Minimum Budget Requirements for marketing Internationally?
Budget plays a very crucial part in the international market,

The recommended budget to start with is at least Rs. 300,000 per month for one geography so that enough amount can be spent to get the relevant audiences to the website

This needs to be altered as per your requirements and objectives of the international marketing plan
10. When do the Results Roll-in?
Even after everything is set in the right place it takes at least 4 weeks for the campaigns to do their magic and bring in the numbers.

The time frame for better performance will be around 3 months. So be patient to win it in the long run.

The international marketing environment you are operating in and your own research also play a crucial role in determining the results.
11. What else can be done apart from international advertising?
Regularly post on your social media handles to create buzz. Keep in check the quality and engagement of your posts, especially in your target international territory.

Use different features like Instagram reels, youtube shorts, and stories. Additionally, organize regular contests, and giveaways to increase brand awareness.

Influencer marketing can help immensely when the territory is new. Find celebrities/influencers who can help you in attracting an international audience, from your target territory.
12. Look into the international marketing policies of your target territory
It is important to note that each country has a different policy toward global e-commerce and foreign marketing.

It becomes necessary to agree to those policies in order to expand your business in foreign territories.

Research beforehand to make the right decisions.
International marketing provides you with the best opportunities to expand and diversify your business, given you invest in global marketing management. Getting assistance from a professional platform can help make things easier and work out better for you.
Adyogi, a digital advertising creative platform helps e-commerce businesses save time and generate more revenue. We automate digital Ad creation to establish an automated prospecting, targeting, and retargeting approach that targets the client's merchandise and cross-promotes using cutting-edge technology, to boost sales. We've been able to increase client revenue by upscaling it 7x - 8x through Adyogi's performance-based solution.
Get in touch to see how we can help you grow your business online in the international domain.