E-commerce is one of the fastest-growing industries right now. One key strategy to succeed in this industry is to make the process credible and seamless for your potential consumers. This means giving your consumers the most accurate idea of what your products have to offer through their screens. This is where your 'product-description' comes into play.
Do you know around 22% of consumers return their order because it looks different from what was described on the website?
You can protect yourself from the added costs of RTOs by providing honest, detailed, and accurate product descriptions.
Read ahead to know how.

What is the Product-Description?
In simple terms, Product-Descriptions highlight the features of your product along with technical specifications and are mentioned on the product page of your website. It gives shoppers a shorter product-description of how the product can benefit them.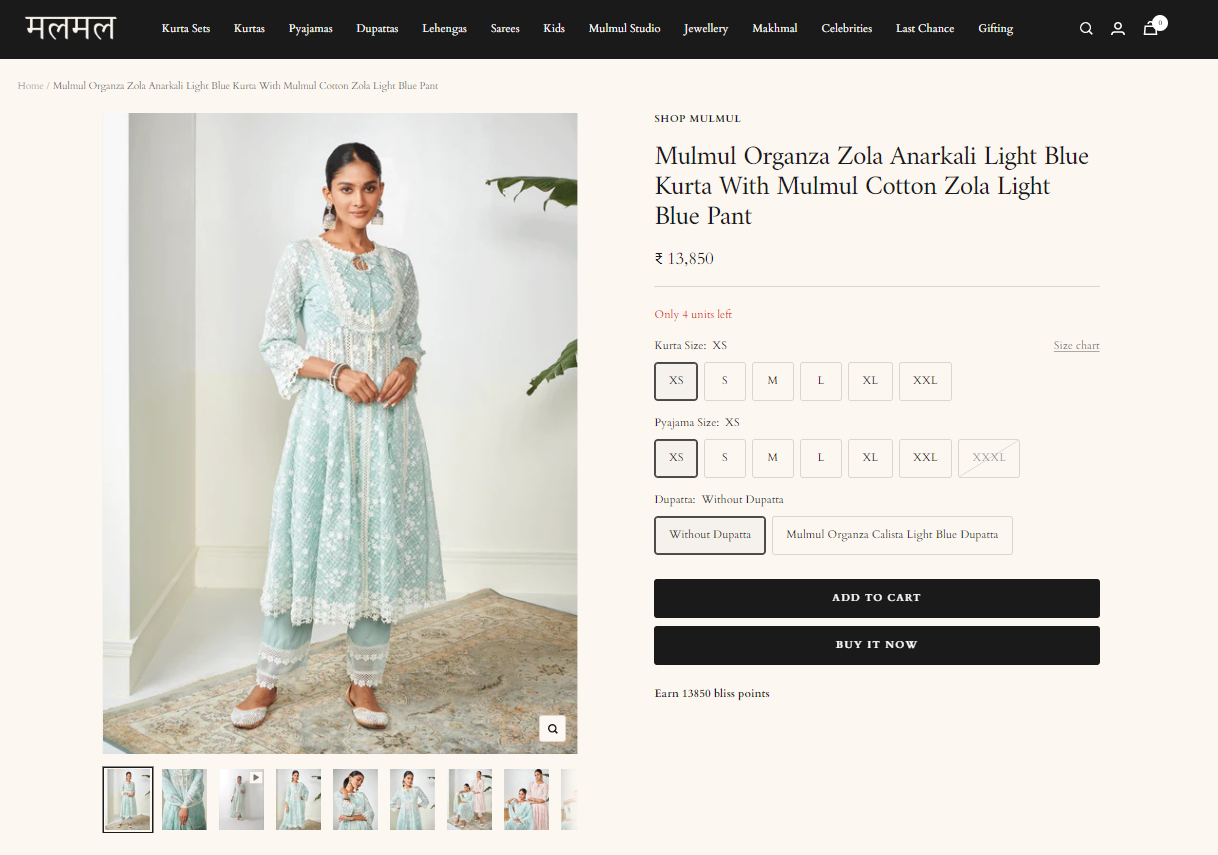 What is the importance of product-descriptions for eCommerce growth?
Product-descriptions are crucial for successful e-commerce marketing. It helps you provide your customer with specific details of the product and interact with them more meaningfully.
Product-descriptions to leverage visibility across Google Ads
Product-descriptions play an important role in marketing your products both on the website and on your promotions. Especially in case of Google ads which are highly driven by 'keywords', product descriptions help appear your product ads on top. Descriptions are one of the most important criteria contributing to the success of Performance Max Campaigns run on the Google platform.
Whether a Google Ad appears for a search is often a direct result of the information contained within the description field of the product feed.

For this reason, product description optimization should be of top priority if the focus is to maximize the benefits of the Performance Max Campaign.
Product-descriptions to convert more with Facebook Ads
There are numerous Facebook ad formats - image ads, video ads, carousels, and more. Each one of these ad types follows a set of best practices that include mentioning appropriate product descriptions. It is highly recommended to optimize your Facebook ads by adding accurate product descriptions using keywords, highlighting your offers, etc.
Crisp product-descriptions can help catch the attention of potential consumers.

It can help you clearly highlight your discounts and offers, further helping the growth through the increase of your e-commerce business.




Additionally, incorporating clear product-descriptions (with added keywords that target consumers search for) into your feed ads will also help improve the Clickthrough rate.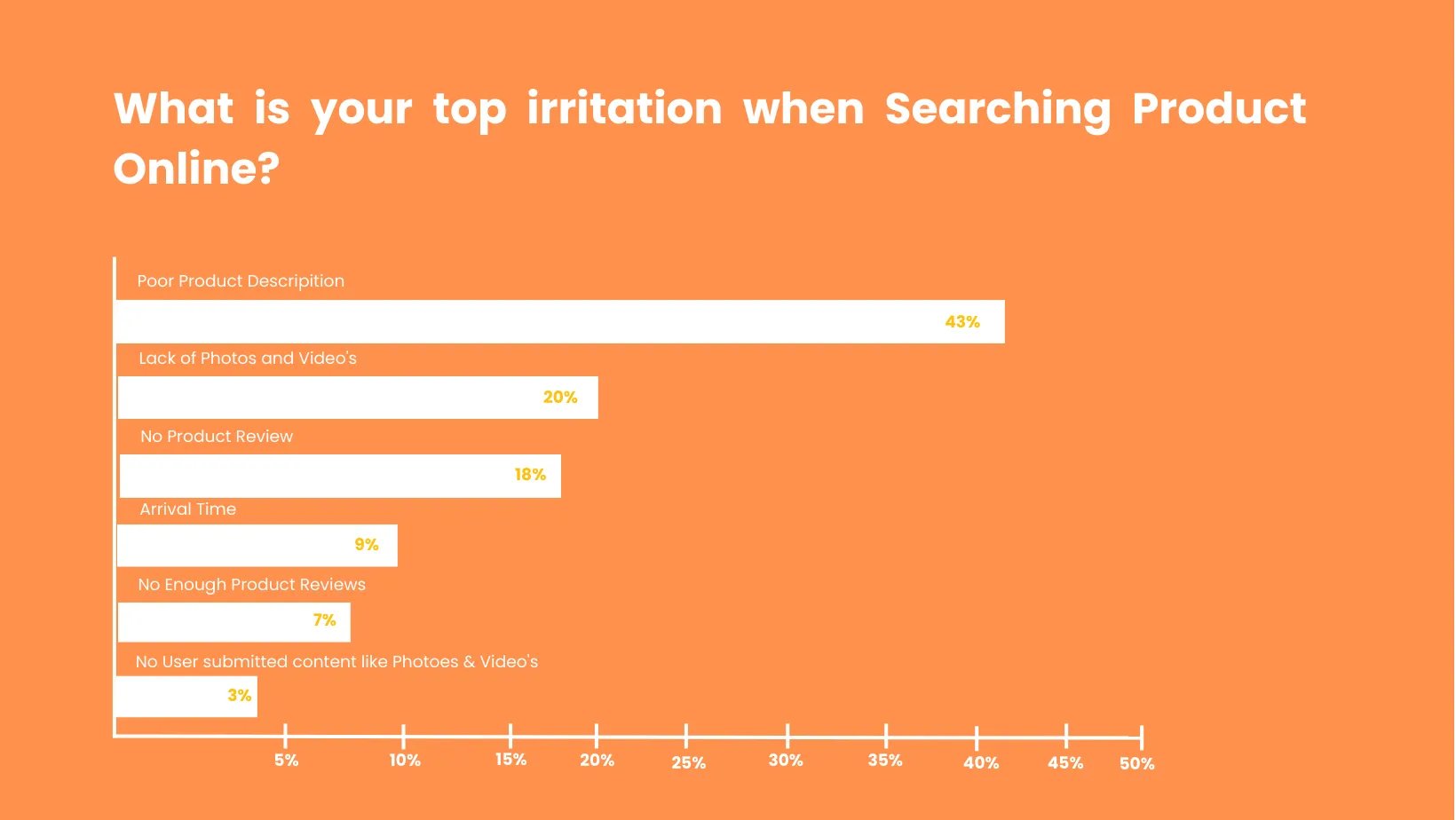 Things to remember while creating product-descriptions?
1. Titles and descriptions in the product feed should be unique and differentiate each product in your inventory. This helps ensure the right product is shown for specific search queries.
2. Product-Descriptions should be keyword rich and meaningful to the user, containing sufficient product information
We recommend that the character limit should be between 500-5000 characters.
While writing product descriptions may seem simple at first, there are some practices you can adopt to optimize your product description. Remember! It is only when your product description will be optimized in a way it caters to your target audience, will it bring benefits to you and your brand.
Top

4 best practices

on how to display your product description-
Be specific and accurate- The more specific you are in your product description, the easier it is for users to identify the product they are searching for.

List the most important details first- List the most important details in the first 160 - 500 characters. You can include up to 5,000 characters.

Include your product's most relevant features and visual attributes - For example, Size, Material, Intended age range, Special features, Technical specifications, Shape, Color, Features/USP, etc.

Well-formatted descriptions-
Users find product descriptions easier to read when they are well-format.

Include bulleted lists to increase the readability of your product description

Use professional and grammatically correct language.

Don't use foreign characters. For example- (ಠ_ಠ)

Don't use capital letters for emphasis

Don't include promotional text such as price, sale price, sale dates, shipping, delivery date, etc in your product description
As an e-commerce brand, your utmost priority should be to improve your consumer's experience with your brand. Providing correct product descriptions with product specifications is only one of the many things you must take care of.
This is where professional assistance with respect to digital marketing can prove to be a game changer for your brand.
Adyogi as a digital advertising creative platform helps e-commerce businesses save time and generate more revenue. We automate digital Ad creation to establish an automated prospecting, targeting, and retargeting approach that targets the client's merchandise and cross-promotes using cutting-edge technology, to boost sales. We've been able to increase client revenue by upscaling it 7x - 8x through Adyogi's performance-based solution.
Get in touch to see how we can help you grow your business online.