E-commerce brands that sell exclusive and premium products tend to have an increased order value. Consumers become very skeptical while spending a huge amount while shopping online. They find it risky and try to avoid buying products with high AOV.
With so many alternatives available for each and every product at a variety of prices, a brand with a high AOV (Average Order Value) has trouble making a mark and selling its product. A high AOV brand has to motivate their customer to spend on their website using smart marketing.
In this blog we will discuss what marketing tactics a high AOV brand can use in order to grab the right audience.
According to the latest IRP ecommerce data in April 2022, the average order value (or AOV) in ecommerce is £92.39, which is approximately $115.45.
Some of the best practices & hacks are discussed below:
1. Your Ad Should Justify its Price:
There are countless alternatives available online for every product. In order to stand out, it's important to highlight why your product is unique. You can create a video ad to demonstrate your product and explain why it has a higher value. If you can't adequately express your product's price in text, consider conveying it verbally.
2. Spend a Good Budget:
If you're paying less for Facebook, the firm will cut down on the number of advertisements you see. Advertisements on Facebook are auctioned off, and competitors bid against each other to get them posted. The highest bidder gets to show their ad, so you're more likely to win the auction if you spend a lot of money on a regular basis. This will help position your company above the competition. The more people see and interact with the ads, the more conversions you'll get.
3. Targeting the Right People:
According to the Seattle times, 70% of India's population lives in poverty; therefore, ads of high value are not suitable for them. A Designer couture company should focus on the high-end group of people. Targeting the top 10% of Indians according to their income is an excellent targeting strategy. This can be very helpful for brands with high AOV as they can target the highest income groups for higher conversion rates.
A Google Campaigns feature allows one to target the ads on the basis of 'Household Income'. This can be a very helpful thing for brands with high AOV as they can target the top income groups for better conversions.
Optimize and automate your targeting with Adyogi! Learn more here
4. Run Brand Awareness Posts:
Brand Awareness campaigns play a very important role in promoting the new product or reviving older brands. Your Brand Awareness Campaign should highlight what makes you different from your competitor's brand. You can make people see what goes behind the making of your product & why is the price so high.
5. Prove the Proof:
Customers would like to see the results if a product is of high value. They can not just rely on your 'promise' that the goods are of good quality & will meet their need. To prove them, you can capitalize highly on 'Customer Reviews & 'Testimonials'. It is always the best idea to let the prospective audience hear the review of a product from a past customer.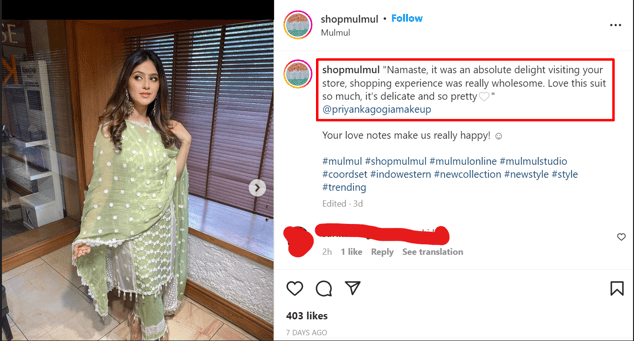 You can actively work on seeking 'reviews' & 'testimonials' from your customers & start using them as a marketing strategy to target future customers.
6. Online Presence:
Today when the audience decides to buy something from a particular brand, the first thing they do is 'RESEARCH'. When it comes to a high-value product, the intensity of research is also high. Imagine searching about a brand & finding very little information about it. It will affect their purchasing decision & they'll end up not buying the product at all.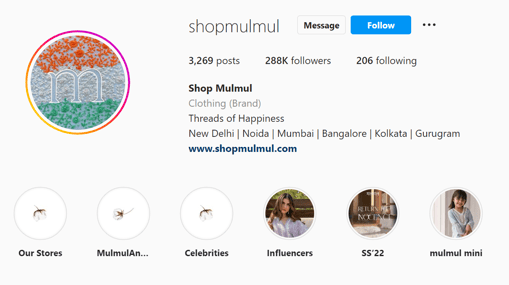 Whereas, if you have a good social media presence and a clear crisp website, the users will feel confident in buying your product.
7. Store Presence:
According to a recent report published by Economic Times, shoppers prefer to buy with brands that have both: Online & Offline presence. This not only ensures a seamless flow across all channels, Digital & Physical but also boosts the confidence of the audience in a brand.
While this is definitely not possible to start an offline store in a jiffy but it should definitely be in your bucket on your road to scale-up.
8. Authenticity:
The rule is simple: If you are charging more, You should be delivering the best. If this criterion doesn't meet, the business will not see the performance. For example, If you are promising that a particular product, say a Banarasi Silk Saree is made up of 100% silk & is handmade by local craftsmen, you have to make sure it is true & reflecting in your product.
9. Customer Service:
Good customer service is one of the most important aspects of your business. And when you deal with high-value products, you get more responsibility on your shoulder to provide the best service possible to your customers. If the customer is trusting you with their hard-earned money, you have to make sure that they are not disappointed with the service. Or else, it will harm the brand's reputation & it will not be good in the long run.
10. Luxury Packaging of Goods:
Good packaging creates a sense of excitement & surprise. Packaging your goods along with complimentary gifts, notes, cards, etc excites the customers even more. Luxury packaging for high-value products will give customers a sense of pride in owning that product. For example Sabyasachi, Manyavar Mohey, Manish Malhotra, Label Ritu Kumar, etc. The kind of packaging they do for their products oozes richness. While this may sound like something very little but it can make a huge impact on your brand.
11. Enable Partial Payment Option on the Checkout Page:
For a brand dealing with high-value products, it is always a challenge for them to decide on an appropriate mode of payment. If they focus primarily on 'Prepaid Orders', the prospective buyer will feel a sense of discomfort in giving so much money beforehand. And on the other hand, if the brand shifts to COD, it may happen that the RTO will increase & thus not feasible for the brand.
This is where the partial payment comes into help. There can be an option that customers can pay half the price when ordering the product on the website & the other half can be paid when the order gets delivered successfully.
12. Delivery Time to be Short:
When users buy a high-value product, the excitement & anxiety kicks in differently until they finally receive the product. The more we make the customer wait, the more anxious & frustrated they will become. So it is always advisable to deliver the product to the prospective buyer within a short span. Within a recommended time frame of 4-5 working days. It will not only keep the clients satisfied but will also help in reducing the RTO greatly.

For a high AOV brand, it is very much necessary to uphold its customers and grow its business from the bottom line. Put these tips into practice and you see an increase in your conversion rates and website traffic.
Adyogi, a digital advertising creative platform will help your high AOV brand save time and generate more revenue. We will automate digital Ad creation to establish an automated prospecting, targeting, and retargeting approach that targets the client's merchandise and cross-promotes using cutting-edge technology, to boost sales. We've been able to increase client revenue by upscaling it 7x - 8x through Adyogi's performance-based solution.
Get in touch to see how we can help you grow your business online.