Why do you need Social Ads or Digital Marketing?
You are in competition with thousands of players. They are trying to sell similar products as you on the same platforms as Facebook, Instagram or Google. Just getting your eCommerce website ready or promoting your website online is not going to cut the chase. Let's come to terms with it. People have options. There are players doing everything they can to get people's attention all the time.
Even if you have discovered a product that literally is a boon to mankind, you ought to SELL. You need to MARKET your product. You have to take the steps and get out there. Thus let's consider you have decided to run digital ads. Now, here's your question, "Where?"
Let's determine which platform is suitable for your product. If you are new to eCommerce or if you haven't accomplished your first 100 sales, Facebook is the apt platform to start your digital marketing.
If your product is majorly brought by impulsive purchasers, your marketing budgets should majorly be towards Facebook and Instagram. If your product needs intent to be bought, you can consider allocating a reasonable percentage of your marketing budgets to Google.

Let's assume that you have made the best decision.
You have started to market your products with digital ads on the platforms that are apt for your products.
Now, ask this question to yourself "Is my digital marketing campaign efficient enough to get the sales I require?" Breaking this question further, the answers will ensure the efficiency and return you require.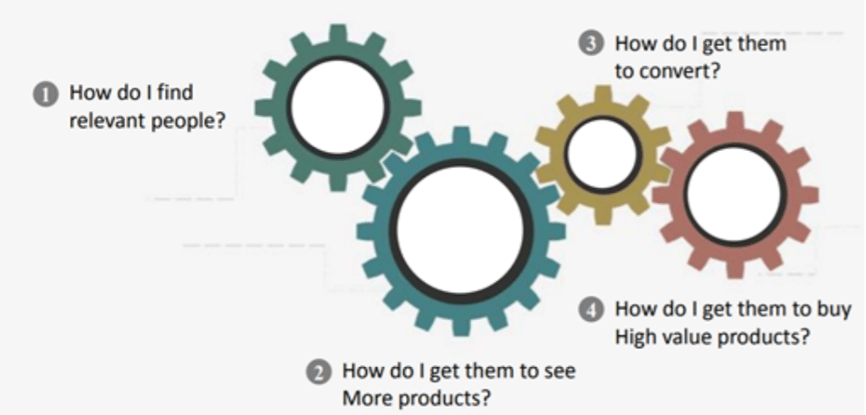 1) By showing the right Ad copy to the most accurate audience, you can get the relevant people to click on your ads.
2) You can increase the number of products they see by showing them the products that interests them.
3) A seamless website flow without distractions is what paves way for a good conversion rate.
4) By showing them high valued products, you can ensure more purchases of higher valued products. This in turn increases your returns.
These four levers are mutually exclusive and they determine the ultimate revenue and returns.
Lever 1: How do I find relevant people?
When we talk about the relevant people, the first that comes to your mind would be geographical demographics, age of your prospective customers, the gender your product needs to be targeted to, so on and so forth. This line of thought is absolutely right and everyone will definitely get this aspect right.
Marketers often tend to miss out on some major factors that are the 'cherry on top' in nurturing these target audiences that eventually click on your ads.
The first thing you need to focus here is on getting your Ad Copy right. No matter how accurate you believe your target audience is, until and unless you get your right ad copy, the volume of people who click on your ads will not be satisfactory. Here are some of the best practices to get the right Ad Copy.
Promote ads that are product specific and lands the audiences on that very specific product page of the website. This ensures that the prospects reach the right destination since it is that very product that brought them to click your ad. Banner ads or other such ads that land them on the category page or the home page often results in a lot of dropouts.


Clear CTA "Shop Now" to establish the intent of the audience. It ensures that people who land on your website by clicking "Shop Now" are more intended in buying your product. Having CTAs such as learn more, know more, contact us, etc., does not establish the intent of the audience you want on your website.



3. By showing the price on the ads, you are assured that the people who land on your website are willing to pay the price for your products. This also helps in eliminating irrelevant audiences while remarketing your products.

Always ensure a live sync of prices in your ads. This removes and discrepancies for updating prices on your ads every time. AdYogi's live catalog sync enables automatic updation of prices including overlays.
Most of us already know some features of Facebook like finding Lookalikes, optimizing campaigns to your desired objectives, etc. Here are a few best ways to utilize these features.
Use lookalikes of Customers to make sure you get audiences who have higher intent and capability to buy products instead of using lookalikes of Website visitors that does not assure you the same.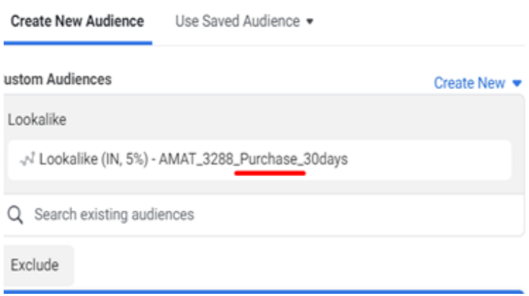 Optimizing your ads for Purchases instead of Website views or Add to carts helps Facebook algorithm in bringing audience who have a higher chance of making a purchase in your website and reduces dropouts. This also helps in eliminating the irrelevant audience while remarketing.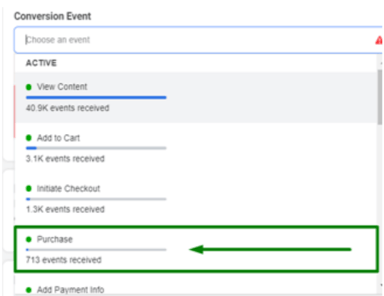 Another major factor that helps in bringing a lot of relevant audiences to your website in a lower spend is your ability to keep your CPM (cost per 1000 impressions) as low as possible. In order to keep your CPM low, you can target a broader audience and demographics instead of restricting to tier 1 cities alone.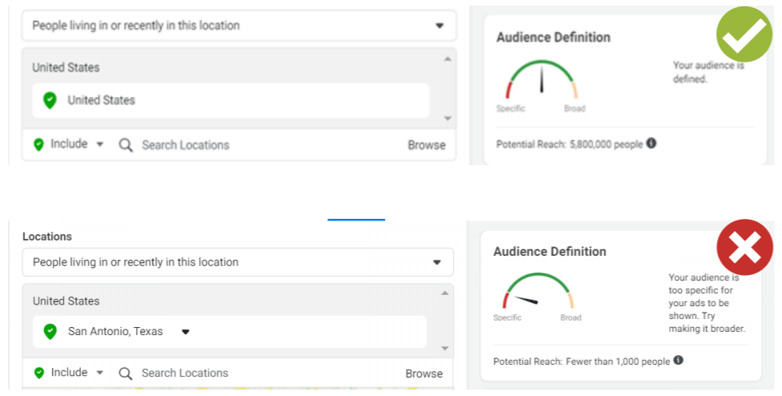 By doing all these, you will find the relevant audience flowing into your website.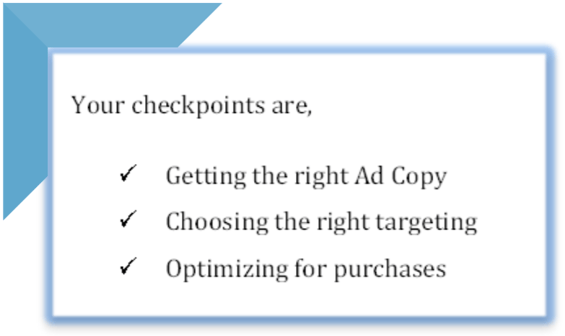 Lever 2: How do I get them to see more products?
The relevant audience and right ad copies initiate your prospect audiences to click on your ads. The next step is to ensure that these people actually land on your website. Around 20% of people who click on your ads will never land on your website. This can be due to various reasons like wrong or mistaken clicks, change of minds, etc.; this metric is the difference between your link clicks and landing page views on Facebook Ads manager.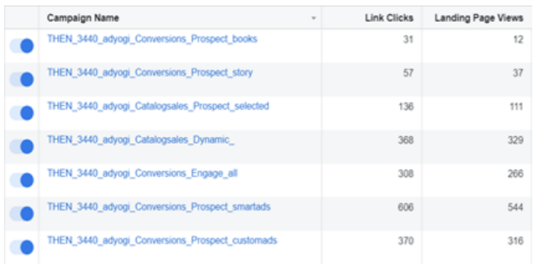 Additionally, this difference could go up to 40% to 50% which means around 30% of the money spent on ads is being wasted due to the slow loading speed of your website on mobile view. Below is the loading speed on Mobile view of an eCommerce website.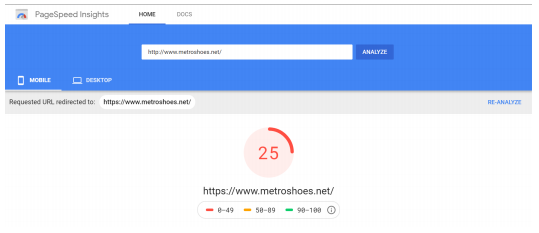 You can use tools like Google Speed Insights or GT metrix to find your website loading speed.
After making sure that your audiences land on your website, you have to make sure they land on the page that has a higher chance for these prospects to turn into customers. Thus always land your audiences in the product page.
Landing audiences on the product page reduces the number of clicks a prospect needs to perform in order to purchase the product. Also, ensure to have related and recommended products on your product pages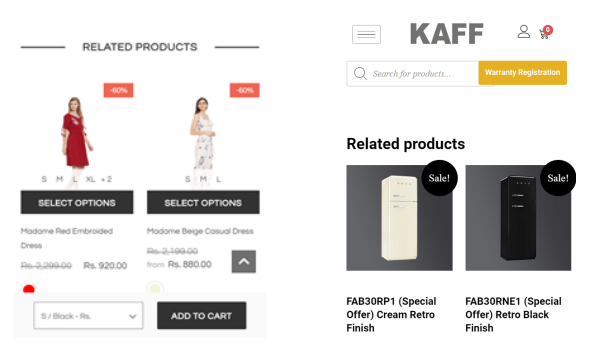 By showing related or recommended products, you ensure that your audiences are also presented with other products that they might be interested in. This also increases the number of products they see on your website.
You might also think that by landing your prospects on the category page, you can still increase the number of products your prospect sees. The only drawback in doing so is, you are increasing the chances for your prospect to drop out since they didn't find the product they were looking for or wearing out their patience with scrolling.
Your thumb rule being, lesser the number of clicks, higher are the chances of conversion.
Thus using carousel ads or videos showing a single product always has a higher chance of conversion than ads showing multiple products at once that lands them on the home page.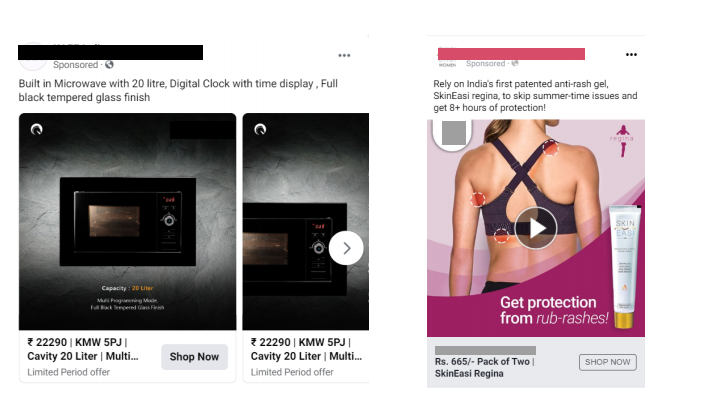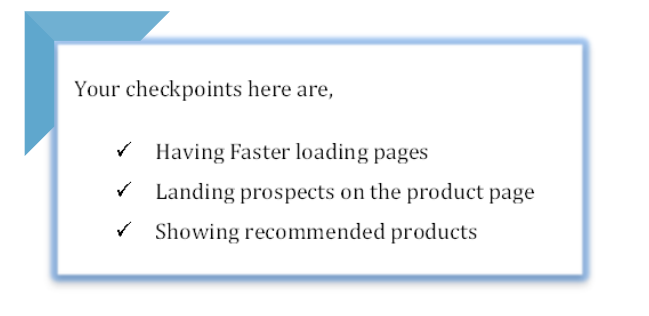 Lever 3 : How do I get them to convert ?
The audiences that land on your product page have a very high intent to purchase your product. Nurturing these audiences to see more products has increased their interest in your products and has also ensured their engagement on your website. Your next step is to convert these prospects to your customers.
Your website flow determines the conversion rate of your website. By reducing the chances of dropouts, you can increase your conversion rate by at least 2%. A majority of these dropouts can be avoided by having an efficient and seamless website flow for purchase.
You can use tools like AdYogi's website audit to get expert recommendations to improve the efficiency of your eCommerce
websites for free.
Here are a few guidelines to have an efficient website flow.
1. Check your website's overall speed in all the pages throughout the funnel. Starting from the product/category page till the payment page or the thank you page.

Avoid social media icons or share options on your product page. The minute they land on social media, there are other interesting and engaging things going on in these sights. This increases the chances for dropouts from your product page.


Have the right and precise call to action buttons. Avoid too many CTA buttons like check availability, add to wish list, find the nearest store, subscribe, etc.

Have clear Call to Action buttons, avoid getting creative like 'Add to Bag' or 'Buy it Now'

Always have a guest checkout option for a quicker checkout process.

Have COD options on delivery. If COD is definitely not possible, then make sure to mention the same throughout the client's journey right from the ads till the checkout page. This way your extra charges do not come as a surprise to them.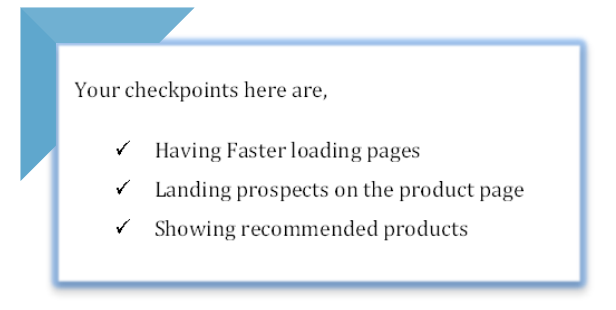 Lever 4: How do I get them to buy high value products?
By finding the relevant audience, showing them the right ad copy, bringing them to your website and having a seamless purchase funnel, there is no doubt that you'll get sales. Here's the catch, how are you planning to make a profit out of these sales? If you've figured that out, how can you increase your returns from them?
On average, your cost per click on Facebook ranges between Rs. 10 and Rs. 30. Out of which, let's estimate a conversion rate of 3%. Which means, your cost per acquisition/cost per sale will range between Rs. 300 and Rs. 3000?
Here, if a customer buys a product worth Rs. 300 on your website, your delivery and other logistics here are going to be around another 100-200 rupees. Your profits are going to be of major concern here.
Instead, if you manage to sell them bundled products like a pack of 3, your cost per acquisition is still going to more or less be the same. The difference is where you can make your profits.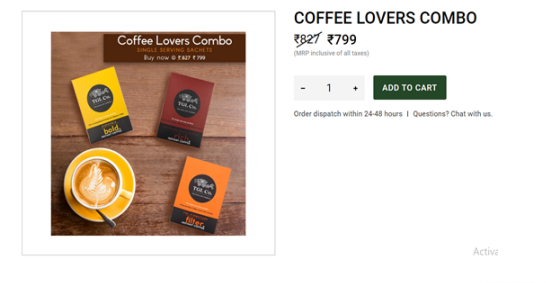 Another way to sell high-value products is by using segmentation or filters. You can focus on promoting only high valued products on your website, instead of low priced products. During festive seasons, people are more likely to buy high valued products.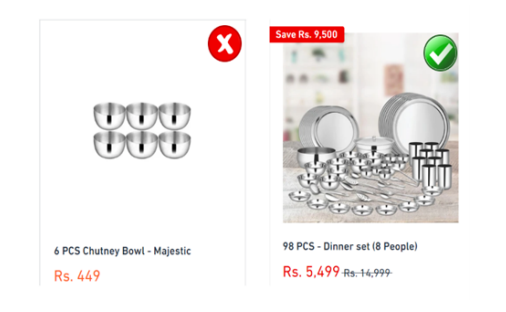 You can figure out a strategy to promote your favorable products by ensuring your complete funnel consists of only those products from the ads, product page recommendations, etc., For example, when you are selling cutlery products, promote your dinner sets instead of bowls or glasses.